What is a SIP trunk?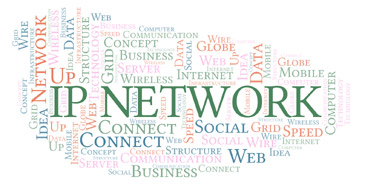 SIP trunks are connections that link a business IP-PBX to the PSTN (Public Switched Telephone Network). Through an (ISP) Internet VoIP connection signaling goes from the business phone system to the SIP (Session Internet Protocol) provider who connects and establishes voice calls. SIP trunks are much more cost effective than traditional types of phone services and can be used for lower costs, including lower bulk minute rates and lower costs for particular regions or countries.
SIP trunks are virtual phone lines which can be used to make and receive phone calls over the Internet to anyone in the world with a valid phone number.
SIP trunk service is significantly less expensive than traditional business telephone lines. Sometimes as much as 60 to 75% lower.
The number of SIP trunks needed by a business will depend on the type of business (call activity) and how the provider labels an active call connection, but would be one channel or trunk for each active call. Some providers offer a single trunk that can carry multiple channels, each of which would carry one call.
Configuration of SIP trunks can be done by tech savvy people and providers often offer guidance.
A small office with three people would need one trunk per person if all three would likely be on the phone at the same time. As a typical office gets larger the ratio of trunks per person would decrease to about sixty percent. Call centers and high call volume businesses would need a high ratio of trunks to active employees.
Pros of Using SIP trunks:
Lower costs: Choose SIP providers with low costs per minute or by region.
Scalability: Increasing or adding trunks is quick and easy.
Multiple Carriers: SIP trunks can be setup for different SIP Providers from the same IP-PBX for both cost efficiencies and failover.
Disaster Recovery: Using SIP trunks calls can be rerouted instantly.
Shared Resources: SIP trunks use the businesses' Internet connection which dynamically allocates bandwidth to active voice calls, otherwise it's used for other apps.
Less Maintenance: There is no need for PSTN (or PRI) hardware, copper phone lines or circuit boxes.