Small Business VoIP; How to Ensure the Best Cloud Phone Connection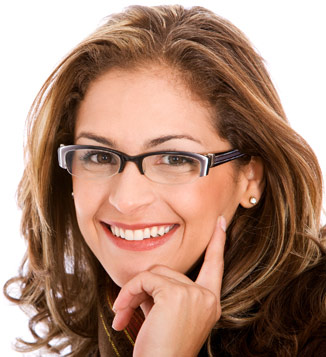 There are excellent hosted VoIP provider choices for businesses that depend on an open Internet for data to travel from the provider to the business customer (or an undedicated connection); meaning there's no control on the Internet connection. Quality and reliability are dependent on both the business customer's ISP's Internet service and the networks between the them and the VoIP provider's SIP switch. This type of VoIP is quite typical of most residential and small business VoIP providers. Picking a good VoIP company, which will provide your business with a reliable phone service will be easier if you follow a few fundamental guidelines.
ISPs have become very reliable and stable over the past few years and bandwidth is much lower in cost than just a few years ago.
Basic Good Practices for Voice over IP
---
Ensure your business network is in relatively good shape
Since you have control over your business network, make sure that it is stable and doesn't have systemic problems. If you're starting with a network (LAN) that already has issues it will be a recipe for disaster when adding VoIP. Even simple networks can have problems, such as an old router or sketchy cabling, which has bad connections (terminations). Each problem or weak point will affect the data connection, which is so very important when it comes to the quality of VoIP calls. Make sure to take the time to ensure "best network practices", like having only one DHCP server/router (NAT) on the network and that your equipment is not antiquated, especially the router. Prices for small routers and switches are very reasonable, so spend a few dollars and get new hardware.
Stability of your Internet service.
Internet providers have improved dramatically over the past few years, with stable connections offering loads of bandwidth at affordable rates. If your connection, however, periodically goes down, then you would want to make sure the issues are resolved before going to VoIP or any cloud based voice service. Insufficient bandwidth was a problem in the past, but now seems to be resolved for most SOHO businesses, however care needs to be taken to pay attention to the business network (LAN). Computers running certain bandwidth intensive applications can step on voice traffic creating call quality issues. These QoS issues can usually be corrected with a relatively new router which will have built in QoS (Quality of Service) settings and software/appliance applications that detect and correct issues, like SD-WAN. These new routers and advanced service appliances can make an unstable VoIP LAN/WAN network stable and correct many problematic issues.
Which VoIP provider is best? Consider these items:
The lowest priced business VoIP is not necessarily the best deal.
Choosing a cloud based phone service should be done by examining the features the provider offers, whether or not you'll lock into a contract, and how easy it is to expand or contract your service or add or delete features. The lowest price per month is not always the best service. Most well established VoIP providers have prices that are reasonable when compared to their competition, and choosing which VoIP is best should be dependent on your individual requirements, as well as the provider's reputation and features. A stable affordable service with the features that your business requires offering excellent support is the best choice when picking a provider.

Ease of doing business with the provider.
There are some very good hosted business VoIP providers offering affordable service with outstanding features, however some seem to have greater concern for good tech support and customer service, as well as being reliable and robust. These are the providers that will make your service a far better bargain than ones whose support is not as good. Starting with the website and ease of signing up, to making changes to your account online, and then engaging support over the phone; if these all go well, then your likelihood of totally satisfied in going to a cloud based phone service is much better.
Three must haves when choosing which voip:
1
Features- Business models vary, get hosted VoIP that offers the features that your company requires.
2
Scalability- Having the flexibility to increase or decrease services and/or additional cost features instantly.
3
A provider that offers stability, support and good customer service.
---
---
When getting a Cloud PBX these Virtual phone companies offer the best service: The Top Rated Cloud PBX Companies.
Looking for an Internet business phone service? Then here's, seven reasons why you are making the right choice when going VoIP.
---