Nextiva desktop app succeeds in delivering connected communication.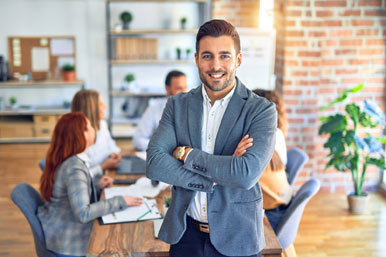 Nextiva offers four robust business communication plans, each remarkably well thought out. Their VoIP plans, Essential, Professional and Enterprise, incorporate a thorough set of features. Their fourth plan Ultimate includes Enterprise features plus sales and service productivity tools. Each includes a local number with unlimited calling within the US and Canada and a toll-free number with a specified number of included minutes, plus unlimited virtual fax, voicemail to email and 24x7 support. With each subsequent plan, the feature set expands, as well as the number of included minutes. The Professional plan incorporates an impressive array of business tools such as, unlimited business SMS, unlimited video calling, team messaging, call recording and popular CRM integrations. The price can get as low as $22.95/mo. for twenty to ninety-nine of users on the professional plan. Five to nineteen users on a yearly Professional plan can expect to pay $25.95/mo. per user.
Nextiva continues to be more than a VoIP phone service; it is a communications platform (UCaaS). They classify their apps into three distinct business categories, Phone Service Features, Collaboration Features and Productivity Features. These three suites focus on business communications, customer relationship apps and team collaboration.
Nextiva offers a ready-to-go, integrated easy-to-use small business communications solution.
Many business owners are currently looking to VoIP or a cloud-based PBX for phone service. Many also recognize that UCaaS (Unified Communications as a Service) incorporates valuable essential tools into one easy-to-use integrated communications app that will advance their business. Nextiva's well-designed platform adds customer management along with intelligence and analytics for a comprehensive solution. In an environment where remote workers expect their tools to be easily accessible, Nextiva's desktop app delivers. With their enhanced dashboard users gain access to the information they need immediately. Their mobile app is carefully designed and easy to use.
Nextiva's desktop app incorporates: Communication, Customer Management, View and Analyze metrics, Collect feedback, Active engagement, Automate, Know your customers and Collaboration.
Business Communications App
Provides users a suite of tools including phone service, text messaging and live chat.
Teams can collaborate through a conference, video and screen sharing.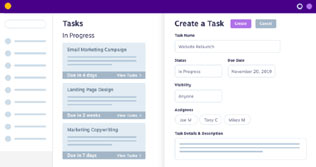 Contact Management App
Track potential customers and existing clients using a well
designed intuitive dashboard. The dashboard is arranged
so that agents can instantly recognize key metrics to better engage customers and prospects effectively.
Intelligence and Analytics App
Call metrics that include real-time call logs,
measured performance and customized
customer reports. Leverage company data for business expansion.
---
Nextiva organizes all your customer data. View account history, notes and documents from one screen. No more guesswork with your customer relationships.
Nextiva offers an impressive array of integrated tools in their communications platform. They make it easy to start with one product and then add additional apps at a later time. Its business phone service rates among the best in the category and will compliment any small business. Then add to that their desktop Windows app for Customer Service Management and/or Sales customer management for a more integrated solution. Remote from anywhere work becomes easy with the team Collaboration tools.
Nextiva Pricing
Pricing is based on the number of users, whether or not you prepay, and the contract term agreed to. To get the lower yearly contract pricing requires a commitment for at least one year paid upfront. And Nextiva does offer, along with a one year contract, a two year and three year contract where the purchaser can lock in current pricing.
Essentials Plan- Costs start at $18.95 per user, per month.
Professional Plan- Costs start at $22.95 per user, per month.
Enterprise Plan- Costs start at $32.95 per user, per month.
Ultimate Plan- Costs start at $57.95 per user, per month.
Note that the above pricing is for 20-99 users. In addition to the above pricing, there are taxes. A Call Queue is an add-on feature and priced separately.
Specific pricing requires a no obligation Nextiva quote to thoroughly appreciate what your exact costs will be. Their pricing remains competitive in all cases, however, for groups of over 100 can be some of the best in the industry. And smaller companies should be able to leverage their CRM apps to retain lower costs over multiple vendors and apps.
Nextiva Review- Conclusion
Nextiva's desktop computer app is skillfully designed for intuitive use. The Professional plan is ideal for expanding businesses that want to leverage its tools to implement a complete customer management solution. Teams will end up functioning more effectively through concerted collaboration. Customer service and sales agents should increase their performance by utilizing each customer's individual information obtained immediately in their dashboard app.
All plans include 24x7 support and Nextiva offers cloud VoIP business phone services that are HIPAA compliant. The impressive list of PBX features includes unlimited calling, online faxing, auto-attendant, voicemail to email, call queues and presence (Identify who's currently on the phone.). Their customer service and technical support have received outstanding ratings from users and collected industry accolades year after year. All of Nextiva's services are rock solid when it comes to reliability and security. They boast one of the best uptime records in the industry.
Best Price Quote Nextiva makes it extremely easy to obtain an exact quote in minutes without obligation or pressure.
Nextiva is one of our top picks and should be on most companies short list that are seeking a unified communication solution, regardless of size. It's an excellent choice for companies with remote or at home workers or businesses with two or more locations. Likewise, it should be a top choice for new businesses with 4 to 50 employees who want to instantly enjoy a communication platform that will boost company development.
---