MightyCall Small Business Virtual Cloud-based Phone System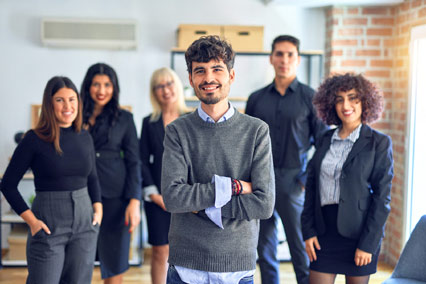 MightyCall provides an affordable cloud-based phone service that includes built-in mini-CRM tools. Designed with small business in mind, MightyCall incorporates plenty of sophisticated features, resulting in a platform which most small growing businesses determine offers an excellent platform for a customer contact solution.
Plans come with two toll-free or local numbers, but more numbers can be easily added, even International numbers. Work from home groups will instantly discover the impressive array of tools and apps that are more than sufficient for just about any small business model or start-up.
What sets MightyCall VoIP apart from their competitors is delivering a platform which includes the proper number of tools, like a business contact book and communication history, for an affordable price. Most other VoIP phone companies require more expensive plans to get any sort of CRM capabilities, even contact customer notes. And with call recording, multi-level IVR, voicemail to text and VIP and Block List Call routing, MightyCall's plans will surely impress most users that are seeking an affordable communications solution. Choosing MightyCall will likely grow into a significant advantage for a small, growing business needing to manage expenses. And further cost savings can be realized, as MightyCall's VoIP platform doesn't require any additional hardware. The MightyCall WebPhone allows making and receiving calls on your computer, forward calls to another person, initiates conference calls, and communication with team members.
MightyCall maintains a three user minimum. The Core plan starts at $45.00/month. The Pro plan's base is $60.00/month.
For entrepreneurs, the Core Plan includes unlimited minutes and can be used either through a mobile app, web phone, softphones or desk phones. Additionally, you gain presence status, voice-to-text, call recordings and voice studio recording, features usually only found with more expensive plans. MightyCall's technology integrates comprehensive intuitive cloud-based call forwarding settings, so business calls will always be handled exactly as required.
MightyCall Pricing, Plans, and Features 2023
Virtual phone numbers, unlike regular phone numbers, are not tied to a specific telephone line or phone. They serve as business DID (Direct Inward Dialing) numbers. Calls to a virtual number are forwarded to one or more of a user's real phone numbers.
MightyCall now offers three plans with a three user minimum that each incorporate two toll-free or local numbers. You can add extra numbers for $5, or $10 for International numbers. Each plan includes voicemail, auto-attendant, call queues, Caller ID & CNAME, custom greetings and business hours, conference calls, mobile app, web-phone and mini-CRM functionality, to name a few. Both the Core and Pro plans include voice-to-text, call recordings, unlimited contacts, as well as a voice recording studio, plus several other helpful features.
Core- $15.00/mo. billed annually, (3-user minimum) Unlimited minutes, Unlimited texts. 2 business numbers. 30+ features. For $45 / 3 users. Free 7-day trial.
Pro- $20.00/mo. per user billed annually, (3 users minimum), Unlimited minutes, Unlimited texts, 2 business numbers, voice-to-text in the Contact Book, Unlimited Call Recording, Voice to Text, Presence Indicator, Desk phones and Softphones. Live support and Dedicated account manager, Voice Studio Recording, and more. For $60 / 3 users.
Enterprise- Get a Quote; includes: Unlimited users, Unlimited minutes, and Unlimited texts. Designed for a tailored solution to accommodate a company's individual needs. The plan includes Live and High Priority Support along with a dedicated account manager.
---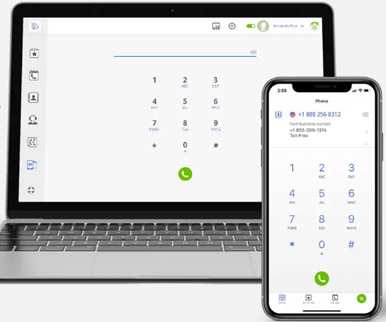 Computer and mobile User Interface
The User Interface maintains a balance between
clarity and ease of access. Call the PSTN using the webphone. Built by users, for users,
MightyCall app consistently receives five stars for their UI.
Business mini-CRM App
The Journal allows users to quickly view calls, voicemail and view voice to text. Synchronize contact lists with notes for each interaction without having
to pay for additional more expensive software. Great for team members.
Call Forwarding options
Call forwarding options can be set numerous ways,
like the time of the day, extension dialed or availability, etc.
MightyCall app provides various call flow charts
that can be modified for maximum control of the system.
---
MightyCall Review- Conclusion
MightyCall provides a powerful and effective virtual phone system for a small business group and comes highly recommended. They maintain an affordable robust business phone platform favorable for a small contact center. The Pro Plan is one of the most practical solutions available that incorporates business app integration, call recording, voicemail-to-text and mini-CRM tools, including performance reports. The Enterprise plan, which is a custom-made quote based on specific needs, presents an excellent opportunity; it allows organizations to select the proper number of phone numbers that will provide all their users with unlimited minutes and unlimited texts. So, a small start-up with, let's say, fifteen participants, could be placed on this plan and gain a dedicated account manager to assist with ensuring a well-designed communications platform.
MightyCall User Reviews
MightyCall has established particularly high reviews from their customers. Mentioned regularly are customer service, ease of use, affordability, support, features, being able to leave notes on incoming calls or texts for other team members to see. "I have tried many VOIP services and my search ended when I found MightyCall. MightyCall provides an outstanding product will little to no downtime. The apps are simple and easy to use and the online dashboard is very well thought out". g2: 4.5 out of 5 with 171 reviews1.
With an impressive reputation for service and reliability, MightyCall continues to distinguish itself with both outstanding customer reviews and industry awards for an innovative platform.
Pros
Team performance dashboard that shows the five most essential statistics of your business. Reports include connected vs. missed calls, average answer time & average talk time, incoming and outgoing calls, internal calls and voicemails.
Call recording, mini-CRM capabilities, multi-level IVR. (Great for businesses with two locations.)
MightyCall's Web-Phone allows users to make and receive calls on their computer, forward calls to another person, initiate conference calls and collaborate with other team members.
An easy to implement click-to-call Contact Us page for your website.
Extensive platform for handling calls that's easy to set up and maintain.
Award-winning User Interface. Live customer service and support. West coast USA-based, started in 2013.
Cons
The annual payment plan is required for the best price and to lock in rates.
No virtual fax.
Some users have stated that there is a bit of a learning curve for more advanced options.
Best For:
New or small, growing customer contact business. Excellent choice for companies that use at-home customer service agents or remote teams. Great for real-estate teams, online retail businesses and sales teams. They offer toll-free and local Canadian numbers, as well as an excellent selection of International numbers.
Highly recommended. Easy, free 7-day trial. Trusted by thousands of businesses.
---
These Virtual Phone services may be of interest to you: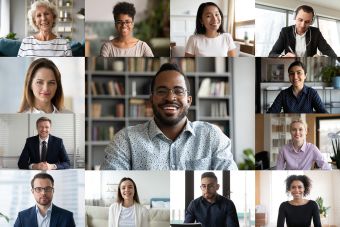 For professionals, start-ups and teams that require video meetings incorporated with their virtual phone service, check out Talkroute. Plans with video starting at $19.00/mo.
For solo-preneurs, sole proprietors, and business owners, Grasshopper's Solo plan includes a business number, 3 extensions and unlimited users for $28.00/month paid annually.
---
1The number g2 of reviews were as of 7/13/2023. *Limited time special only paying annually; subject to change at any time. Pricing and plans may change at any time without notice. The provider's website will remain the determining factor for prices, plans, and features. **Subscription costs listed do not include federal, state, and local taxes and fees, which vary by location.
---
Disclosure: Keeping with transparency; when visitors who purchase products and/or services discussed on our site through onsite affiliate links or ads, we then may earn affiliate commissions. Some providers have no affiliation. We qualify services, providers and equipment based on use, stability, features, user satisfaction and value regardless of any affiliation.