Best Business Phone System for Recording Calls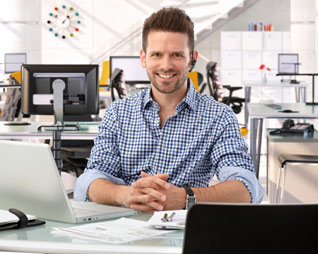 For companies that need to record calls the best and most affordable option is choosing a cloud based phone service (hosted VoIP) that includes automatic call recording as part of their feature set. Not all providers do. Some consider it an add-on feature requiring an extra monthly fee.
Small companies that record calls do so to ensure quality service, resolve disputes thereby reducing risk, verify orders and regulatory or internal processes compliance.
Call recording no longer represents an expensive feature with cloud based VoIP services. However can remain a steep option for most legacy PBX systems. Most traditional phone systems require specifically compatible costly hardware to record calls and then manage them. For any business that needs to record their calls it's important to choose the right hosted VoIP service.
Best Cloud PBX Companies for Recording Phone Calls
---
1
Jive *now GoToConnect- Best Affordable Service for Small Companies that Record All Calls
Prices noted may require an annual payment from some providers.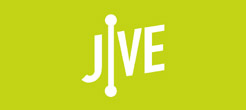 Jive, which recently changed to GoToConnect (Powered by Jive) makes their plans easy to define, because they all contain identical features (and with an extensive feature set). Pricing is determined by the number of users (one low price monthly per seat), the higher the number the less per user. For small businesses that only have 5-9 users, the cost will be $25.95/mo./user and does include call recording. For 10-24 users the price reduces to $23.95/mo.; that's a substantial value.
Call recording can be turned on to record specific phone numbers and extensions. Recordings are then stored in the cloud by the user setting up an Amazon S3 account. Using an S3 account turns out to be very cost effective, especially for those companies that want to save all their phone conversations. After a AWS (Amazon Web Services ) account is setup (the cost is remarkably small) Jive will automatically create storage folders for each year, with first and second-level folders for each month and day, respectively. Accessing the recordings can be done the next business day through the Amazon S3 account portal from anywhere.
Pros
Best for affordability and a great feature set.
Best for low cost on large storage amounts with a long term repository through AWS.
Cons
Call recording cannot be turned on mid-conversation.
Recordings cannot be accessed immediately (rather early the next day).
---
2
RingCentral- Best for Small Businesses that Want Affordable Occasional "On-demand" Call Recording and Businesses that Record All Calls and Want Multi-platform Communications

RingCentral Office offers 4 plans two, the Essentials $19.99/mo. and Standard $24.99/mo. come with On-demand recording. On-demand is a simple and effective solution, great for the company that only needs to record occasionally. Once enabled, users can choose which specific incoming or outgoing calls to record by pressing *9 to begin recording, then press *9 again to stop recording. It's one of the easiest on-demand call recording solutions and can be done from any device.
For those that want Automatic call recording the Premium plan at $34.99/mo. brings a slew of features including video conferencing for up to 100 people per meeting. Automatic recording can be enabled for one or multiple users and can be setup to record all inbound calls to specific departments. You can subsequently choose between a default or custom announcement for both inbound and outbound calls which will ensure recordings are lawful and that callers have provided their consent. The announcement will be played before automatic recording begins. Storage is ample with 100,000 recordings for 90 days.
Pros
Best price for On-demand recording with Essentials plan. Can quickly select incoming and/or outgoing calls to record.
Premium plan includes additional advanced features including video conferencing and unlimited Internet fax.
Cons
Maximum number of users for Essentials is 20.
---
3
8x8- Best for Businesses that Want a Flexible App, Easy to Use Right from the Phone

8x8 offers a straightforward and flexible recording system where users can choose between Always Record or On-demand Recording at the extension level. Using the carefully designed Virtual Office Online dashboard is clean and simple and with one quick click you're recording the call. After which you can review, download or delete call recordings. They also include an option to automatically announce to other party that the call is being recorded, a very nice feature, especially for some. Storage is ample at 1 GB, after which you'll want to delete or download recordings or pay for storage.
Pros
Virtual Office app is very handy and quick and easy to use.
Can enable built in call recording announcement before recording begins.
Cons
No ability to encrypt call recordings.
Top hosted VoIP Providers and Call Recording
Jive now GoToConnect- Offers call recording as part of their service.

8x8-
RingCentral Office-
Vonage Business- Call recording is included with their Advanced plan at $39.99/mo. and includes 15 hours per month. Company-Wide Call recording is $49.99/mo. and includes 500 hours of storage.
Nextiva- Call recording is included in both their Professional plan starting at $20.95/mo. and the Enterprise plan starting at $27.95/mo. For more Nextiva Review
VirtualPBX-
Ooma- Offers call recording as part of their Office Pro plan at $24.95/mo.
Grasshopper- Does not offer call recording.
Phone.com- Offers call recording with their Pro plan for $39.99/mo. with 300 call recording minutes, or as an extra feature on their Plus plan $19.99/mo. + $4.95/mo. with 300 minutes or + $14.95 with 1,000 minutes.
---
Final Notes & Conclusion
Over 30% of companies not already recording calls responded that they expect to archive voice call information within the next 4 years.
Call recording no longer a costly feature can now be adopted by even the smallest of companies. Some businesses that engage in financial transactions can lower their risk and liability by recording calls. Recordings are time stamped and excellent evidence for handling of disputes and will safeguard precise instructions and ensure proper protocol was followed. For retail establishments and supply houses, recordings can be used to assure that part orders are correct. Recording customer service calls prove to be a valuable tool in teaching and improving relationships. And for engineering and project management companies to record calls rather than taking notes while on the phone is a preferred and smarter arrangement.
Looking to Move Your Company to the Cloud?
RingCentral Offers Just About Everything Your May Want:
---