Choosing Business Hosted VoIP- Cloud Based Phone Service
7 reasons why replacing an old pbx with hosted VoIP is the right choice. Benefits of an Internet based phone system.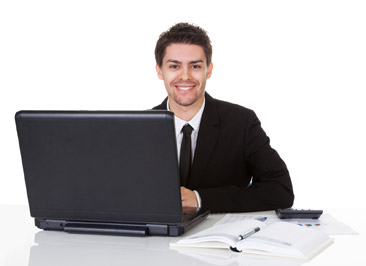 Hosted VoIP (Cloud Based Phone Service) services are replacing older business phone systems every day. The reasons begin with availability of large robust Internet pipes and end with affordability and ease of setup. In between, there are several points that add to the known advantages, each significantly important to some business models. When considering moving to a cloud based business phone system it is important to consider how your company uses its phone system and then plan for any changes that might effect productivity, either negatively or positively.
Lower costs for greater bandwidth. There has been fierce competition between different service providers, like DSL and cable, that has led to business customers being offered significantly larger Internet speeds at much lower costs. These lower cost more robust pipes are being offered by cable companies, with most offering as a 200 Mbps service well under $100./mo.. Hosted VoIP which uses the Internet for phone conversations and signaling does much better when there is plenty of bandwidth.
Easier to move phone numbers. The process to move (porting numbers) your existing phone numbers is fairly straight forward and most VoIP providers are helpful and proficient is handing the requests.
Setup is easy. Whether you're starting a new business, in which case getting a cloud based phone service would be a straight forward choice or replacing an existing aged phone system, setting up and connecting phones and getting calls handled the way you want them handled is very easy and straight forward. A good business VoIP provider should have tech support that will walk you through it.
No phone system to maintain. Say good bye to the phone closet and all that equipment that requires maintenance and where any movement of phone extensions requires a technician to come to do a cross connect change. Upgrades in software and features are all handled by the provider.
Expandability and the ability to add services. If you find your business needs more lines, a toll free number, an out of state number or any other added service, adding them is as easy as a click of the mouse. When it comes to changing services in an existing account, nothing is quite as easy as a business VoIP service.
IP phones are affordable. IP phones used with a VoIP service, like Polycom, Grandstream and Yealink, to mention but a few, incorporate an excellent feature set, have good LED displays, and come at prices that will keep you well in your budget.
Lower initial cost and affordability. Considering that the expense of a traditional business phone system is lower than in the past, it will still run in the thousands for a small 20 phone system. That initial expenditure can be used to pay for other business expenses when choosing a cloud based phone service. In addition, calls over VoIP are cheaper and that can add up to a significant savings over the long haul for businesses that have heavy use.
---
Pros and Cons of VoIP: Overall there are numerous more pros for a cloud based solution now than a few of years ago. Internet services have become much more robust and stable, once a possible negative to a total hosted solution. Additionally, costs have come way down for bandwidth, another plus. Hosted VoIP providers offer extremely stable platforms with integrated feature sets, such as, video, message, faxing, and call recording. Companies have found cloud based PBX services (hosted VoIP) remains a compelling choice. With more employees working from home, business owners have realized that integrated communication solutions are an extremely compelling choice. As the trend to work remotely accelerates even more companies will turn to the cloud.