It's accurate the last few years have prompted many companies to determine that hosted cloud-based voice (UCaaS) services possessed distinct advantages. Most notably for small new businesses and office environments employing at-home and remote workers. Many sales associates and on-the-go employees need to connect as though they're in the office, and hosted services make that exceptionally easy. This trend continues presently into 2022.
Mitel offers exceptional communications solutions, both cloud based and on-premise. The MiVoice Connect system replaced ShoreTel after its acquisition and remains one of the top on premise IP-PBX solutions available. At its core is ShoreTel technology. It's a scalable full featured, flexible on site UC solution designed for an intuitive user experience with easy management. The Connect client allows users to access voicemail, directory, conferencing, transfer and other features from inside the office or on their mobile app.
High-end IP-PBX phone system. $$$ to $$$$
Found in small to large organizations (hospitals, education, engineering, medical offices, government agencies, etc.).
---
PBXact, Sangoma's IP-PBXs are based on FreePBX. They deliver a robust IP-PBX appliance with lots of components and flexibility for just about any type of small to mid-sized company. Although most SIP compliant phones can be used, using Sangoma's S-series phones, which are designed exclusively for PBXact, delivers a complete package with Zero Touch installation. PBXact appliances range from small (25 users) all the way to enterprise models and offer the means to connect to traditional phone lines and a T1/PRI, in addition to using SIP trunks. Complimenting these solutions, Sangoma offers support making this UC appliance an excellent choice for those that want to use in-house personnel for its administration.
IP-PBX phone system from small to mid-size. $$ to $$$
Found in small to mid-size companies (contact centers, real estate offices, healthcare, retail, manufacturing facilities, engineering companies, etc.).
Good choice for companies that want in-house administration.
---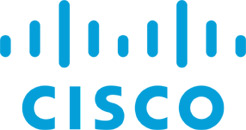 Cisco, known for their enterprise Unified Communications (UC) solutions, includes the Business Edition 6000 for companies with 25 to 1000 employees. Coming with a suite of preloaded, ready to activate UC solutions the BE6000 offers easy expansion with apps that can be enabled including contact center, video conferencing, and Cisco Webex® Hybrid Services among others.
High-end IP phone system. $$$$
Found in large organizations (schools, hospitals, government agencies, contact centers, education, etc.).
On site qualified technical staff a plus.
---

Fortinet offers Unified Communication PBX solutions under FortiVoice with appliances sized for both small offices and enterprise-sized companies. Their IP-PBX servers offer various TDM connections, including a T/1 in the FVE-300E-T model. FortiVoice offers complete enterprise-class communication systems without requiring additional license fees or telephony cards. Some of the integrated features include auto attendants, auto-provisioning, line/extension appearance, ring groups, user privileges, call queue, call barge, and multi-location integration.
IP-PBX appliance phone system. $$
Found in small to mid-sized companies (medical, law agencies, offices, engineering, contact centers, etc.).
On site technical staff a plus.
---
Zultys MX IP-PBXs are based on Open Standards and if needed can be used with a broad range of 3rd party SIP-based IP phones. Server configuration can accommodate various TDM connections, including ISDN T1/PRI. The MX integrates voice, video, integrated Fax, Voice Mail, Contact Center, Presence, Instant Messaging, Zultys Mobile Communicator™, integrated MXconference™ and audio conferencing. Zultys, a pioneer in IP communications for twenty years, continues to receive industry recognition. The MX IP phone system earned a 2020 Internet Telephony Product of the Year Award from TMC.
Feature rich VoIP ready phone system. $$
Found in small to medium sized businesses. (office environments, retail, law offices, medical, etc.)

Switchvox E-series on-premise appliances matched with their D-series IP phones deliver a comprehensive UC solution for small to mid-sized companies. Currently owned by Sangoma, Switchvox was developed by Digium, the creator and developer of Asterisk. With consistent reliable performance Switchvox VoIP appliances integrate phone, fax, chat and web conferencing over SIP for a full featured communication solution. Switchboard, an intuitive web based app, solves and integrates communications for customer service agents so they possess the efficient means to complete more functions improving service.
IP-PBX phone system from small to mid-size. $$$
Found in small to midsize companies (contact centers, offices, manufacturing facilities, engineering companies, medical, etc.).
---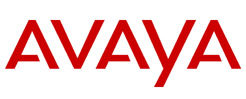 Avaya's IP Office is one of the most popular unified communication (UC) on site PBXs in the world. Providing flexible solutions, their on premise IP Office 500 PBX solves hybrid deployments (digital and IP) with the ability to migrate from one to the other when the time is appropriate. Moving from digital to IP to cloud-based, Avaya's IP Office includes an easy path. With the capacity to connect to any phone service (FXO, T1/PRI, SIP) it's a PBX that works for just about any environment, especially in mixed use facilities that require the use of existing phone cabling.
Hybrid PBX phone system. $$ to $$$
Found in small to large companies (offices, call centers, manufacturing facilities, engineering companies, medical, etc.).
Good choice for companies that need to use older cabling.
---

Allworx Connect is a third generation feature-rich VoIP communication platform that offers IP connectivity. Servers range from the 320 for a small office up to the 731 capable of handling 250 users. The 324 and 320, for up to 20 users, can come with four FXO ports for those that want to keep some traditional phone lines. The 731 includes a T1 port for those using a PRI circuit. An all inclusive PBX system, the Allworx Connect remains a top choice for an on-premise PBX that has most of the features any business would want.
IP-PBX phone system from small to mid-size. $$
Found in small to mid-size companies (offices, manufacturing facilities, engineering companies, medical, etc.).
---

NEC is a major worldwide manufacturer of communications equipment that offers both affordable small systems and enterprise solutions. Their SL2100 remains an extremely practical full featured PBX phone system with VoIP capabilities that would compliment a broad range of businesses. Choosing the NEC SL2100 is a cost-effective solution that can be installed in just about any environment (Analog, PRI, IP) and ensures your company will remain ahead of the technology curve. NEC continues being a leading manufacturer that you can count on for years to come.
Hybrid PBX phone system for small to large. $ to $$
Found in small to mid-sized companies (small hotels, healthcare, business offices, retail, manufacturing facilities, warehouses, etc.).
---

Grandstream's UCM IP-PBXs can connect to your existing traditional phone lines or your Internet connection using VoIP (or both). Based upon open source Asterisk and SIP IP phones, the UCM offers a robust Unified Communication system without license fees. The impressive servers come with a carefully designed interface that can integrate voice, video, facility access and mobility communications. When matched with Grandstream endpoints configuration and administration becomes relatively straightforward. Support is included from Grandstream.
Feature rich VoIP ready phone system. $$
Found in small to mid-sized companies (offices, manufacturing facilities, hospitality, contact centers, etc.).
Good choice for those that want to self-manage.
---
These are the top Ten phone system choices
Conclusion: each of these on-premise phone systems are excellent choices.
It's easy to become overwhelmed with all the information obtainable. A preferable option might be to respond to a few straight-forward questions and then compare a few quotes.

Each of our on-premise PBX business phone system choices sustains high customer reviews and receives notable industry awards. Additionally, these systems each have numerous installations and are consistent and durable performers. Companies have likewise recognized that investing in an on-premise PBX does not limit them from employing VoIP. It's straightforward to gain all the advantages that come with low cost SIP trunking.
Both the Mitel MiVoice Connect (formerly ShoreTel) and the Cisco Business Edition 6000 remain excellent choices where cost is not the decided limiting factor. Switchvox (formally Digium) offers another high-end option for companies that retain a capable IT staff. Avaya through innovation remains a prominent solutions provider. Their hybrid IP-Office continues as a consistent option that can accommodate a broad range of varied installation requirements.
NEC has for years developed a reputation for reliable, robust affordable solutions which have been favorably received by companies worldwide. And for businesses that desire an affordable VoIP appliance with innovative technology, Zultys delivers an award-winning system. Likewise, Sangoma's PBXact and Grandstream's UCM
serve as impressive communications solutions, especially for those that want to self-manage
their systems in house.
FortiVoice, part of Fortinet, represents an attractive choice for many companies.
Specifically those that at present use their first-rate security devices. And Allworx delivers an advanced IP system
that has seen numerous small business deployments. Each of the chosen PBX companies, some of which also offer
cloud-based services, should continue to deliver outstanding communication solutions into the future, ensuring product certainty.
1Last year found more companies selecting a new on-premise PBX than UCaaS services. PbxMechanic News & Commentary
Find out which are best cloud PBX phone companies. These are the top rated hosted VoIP providers: Best Cloud PBX Companies
Disclosure: Keeping with transparency; when visitors who purchase some products and/or services discussed on our site through onsite affiliate links or ads, we then may earn affiliate commissions. Some providers, including on-premise PBXs maintain no affiliation. We qualify services, providers and equipment based on use, stability, features, user satisfaction and value regardless of any affiliation.