The Best Real Estate Virtual Phone Service- Grasshopper
Real Estate agents and real estate agent teams require a unique set of phone system features so they can separate real estate customers from non-business or personnel calls. Most agents depend on their smart phones for communication, using numerous apps to schedule appointments, maintain their professional contacts and keep in constant touch with team members and negotiation parties.
93% of Real Estate buyers in 2019 rated Responsiveness as very important when choosing an agent to work with. Over 80% ranked communication skills as an important requirement.*
This is where the affordable Grasshopper Virtual Phone System excels, it's a robust VoIP service tailor made for entrepreneurs and small businesses to separate business calls from personal calls to present a more professional presence and trustworthy brand image while still using your current smart phone.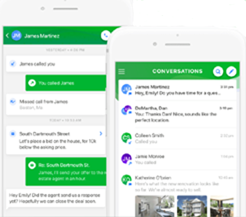 Using the Grasshopper app is really easy to use and offers a real estate agent or a team a robust set of features to enhance communications without the need for any equipment or additional devices. You can receive and make calls and texts from anywhere and take multiple calls at the same time by routing them to another team member, another phone, place them on hold with music or send them to voicemail, so customers won't have to experience another busy signal. And what's especially great about all these features is that they are quick and easy to setup. Grasshopper has lots of how-tos and easy to understand help guides.
Consider How These Features Will Elevate Your Real Estate Business
Business Phone Number- Choose a vanity, local or toll-free number, or port an existing number free.
Desktop and Mobile Apps- The Grasshopper app (both iPhone and Android) keeps business calls and texts separate. Use your personal and business phone numbers on one phone. At home or in the office use your internet connection for VoIP calls and text messages, and to view voicemails and call history.
Business Texting- Send and receive text messages on your business number rather than your personal number.
Keeping with transparency; when visitors purchase products and/or services discussed on our site through
onsite affiliate links or ads, we usually then earn affiliate commissions which helps with our endeavors.
Incoming Call Control and Call Forwarding- Easily customize how and when you receive calls. Forward calls to voicemail, another team member or a home phone.
40% of Home Buyers would rather get text messages than talk on the phone citing convenience, quick response times and ease. *2019 NAR Home Buyer & Seller Generational Trends
Simultaneous Call Handling, Extension Dialing and Call Transfers- A busy line can be set to forward callers to another number. Instead of getting a busy signal, the caller hears the normal ringtone. Extension dialing can be set to give callers a message with choices "press 1 for sales, 2 for ...". Very easy to transfer a customer without dropping the call to another extension or phone number.
Voicemail with Transcription- Automatically converts your voicemails to text so you can read them on your computer, iPhone, or Android device.
Virtual Fax- Receive inbound faxes without the need for a fax machine.
---
Final Notes & Conclusion
70% of homebuyers under 54 years old rated it important their agent sends property info and communicates via text message. *2019 NAR Home Buyer & Seller Generational Trends
Grasshopper's cloud based virtual PBX system for real estate professionals will markedly improve communications resulting in a better overall experience for both buyers and sellers. Presenting a more professional image will likely promote a more trustworthy business brand, a key factor for buyers. Studies show advanced communications and Internet services continue to grow as a business need, and that trend should accelerate as time proceeds. Buyers now expect agents to be versed in technology and to use text messages as an alternative to talking over the phone.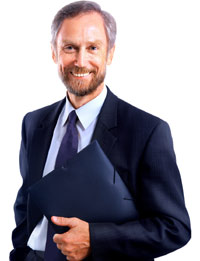 Grasshoppers Virtual phone system can be up and taking calls within minutes and offers a truly well designed affordable service that is ideal for real estate agents and teams of agents. Grasshopper has three primary plans, Solo, Partner and Small Business, all with the same feature set, but differing in the number of phone numbers and extensions that may be needed. Plans are priced as $26.00, $44.00 and $80.00 monthly (when paid annually). A relatively new plan designed for individuals with a few less features is Grasshopper Connect at $35.00/mo..
We Rate Grasshopper as a "Top Choice" for Real Estate Agents because:

It's affordable with a robust uncomplicated feature set that's just right for real estate with on the go, out in the field agents that want to enhance their business communications through their smart phones.
You don't need any additional equipment, it's designed to use with your existing smartphone.
It's stable and well tested with 135,000 small businesses and entrepreneurs using it everyday.
Take the step and See How Really Great Grasshopper Phone Service Is
Grasshopper Virtual Phone System- Made for Real Estate Agents
Try Grasshopper. Now with a free 7-day trial. No credit card. No commitment.
Related Articles
Find out which are best cloud PBX phone companies. These are the top rated hosted VoIP providers: Best Cloud PBX Companies
---