Best Cloud-based & On-premise Business PBX Phone Systems
These business phone systems represent the best communication solutions available for small companies.
Diverse types of businesses require distinctly different phone systems. Hosted VoIP or a virtual cloud-based phone system represents the preferred solution for many offices, combining Omni-channel platforms and easy management along with lower initial costs. Nevertheless, other types of companies, like a business with a mixture of office and warehouse find they require a hybrid on-premise PBX solution installed using their existing infrastructure. And some small businesses, like restaurants, fitness centers and retail establishments merely may require a durable phone system that connects to their current phone services. Whatever your company considers, you'll discover these the top picks for both virtual cloud-based phone systems and on-premise PBXs.
Top Picks for the Best Small business phone systems- Cloud-based PBX Solutions
---

Small business VoIP office phone system offering outstanding value. Designed with most features small business owners would need.
One toll-free number included. Plans include 50+ business features including a virtual receptionist, call forwarding options, ring groups, SMS Messaging, voicemail to email, mobile app, MOH, and virtual fax.
Office Pro at $24.95/mo./user adds Video Conferencing, Desktop phone app, texting, Call Recording, etc.
Pros
Easy to choose phone numbers, get setup, and use.
Extension dialing between users.
Constantly rated number one for a small business office VoIP phone system. No contract required.
Cons
Lacks some of the more advanced feature integration that other services may offer.
Best For:
Small to medium businesses with home workers that want an affordable reliable professional phone system. Excellent choice for legal, real-estate and other professional offices that use desk phones. $19.95/user/mo. Phone Special BOGO*: Ooma Office
---
Unified Communications platform good for any size company with integrated phone, business apps, AI and automation.
Communicate and collaborate with voice, text, video, email, and instant messaging all in one place. 9.5/10 Easiest to use.
Auto-attendant, mobile and desktop apps, internet fax, voicemail to email, etc.
99.999% uptime with excellent 24/7 customer support team.
Pros
Nextiva has established a UCaaS (Unified Communications as a Service) platform with a comprehensive set of built-in business communication apps.
Affordable with easy to use, powerful remote work and customer relationship features.
Award winning customer service and 1-1 solutions support.
Cons
An annual payment is required for best pricing.
Best For:
Great for contact centers, remote workers and businesses that need CRM integration with Omni-channel communications. Essential Plan 5-19 users- $21.95/mo. each when paid annually. A leading choice as a SIP trunk provider for on-premise PBXs. Plans start at $18.95/mo./user: Nextiva Special now limited time at $17.96/user/mo. paid annually.
---

Cloud-based Omni-channel communications with video calling, real-time message and phone suited for any size company.
Unlimited domestic calling and texting right from your desktop or mobile device.
Automated attendant and 50 advanced features. Teams can work together from anywhere.
Pros
Mobile apps are carefully designed. Industry leading reliability. Surprisingly easy to setup and use.
Seamless innovative secure communications from anywhere.
Deploys in minutes and integrates with most tools and CRM apps.
Award winning customer service and support.
Cons
Must pay yearly for the best price.
Best For:
One provider with integrated Omni-channel communications platform including video and chat for remote workers and team collaboration. Plans start at $20.00/mo./user paid annually RingCentral MVP
---

Virtual phone system with voice, video and SMS good for any size company, from very small entrepreneurs to multi-location call centers.
Four plans beginning with a Starter Plan at only $9.00/mo./user.
Unlimited Minutes, Auto-attendant, Digital faxing, Voicemail transcription and ring groups. Their Flex plan at $18.00 includes Video Conferencing and Call Recording.
Complete integrated cloud-based communications solution that's totally scalable and customizable.
99.999% uptime with excellent 24/7 customer support team.
Pros
With affordable tailored plans, many businesses owners discover VirtualPBX offers one of the most cost-effective solutions.
Connect with just about any device, including IP phones, regular desk phones, mobile devices, tablets and computers.
Affordable phone plans with lots of features and flexibility.
Award winning 24/7 customer service and support.
Cons
The user interface could be more intuitive.
Best For:
Entrepreneurs, very small businesses with under 10 employees. Multi-location operations such as franchises. Great choice for dispersed call center. VirtualPBX agents will answer your questions: VirtualPBX
---

Virtual phone system designed to work with your existing smart phone to separate business calls.
A unique platform adds a business number and a virtual phone system for entrepreneurs to present a more professional image.
You can choose a local, toll-free or a custom vanity virtual business phone number.
Custom greetings, business texting with Instant Response; automatically send a text to new callers when you can't answer their call.
24/7 customer support team. Comprehensive set of how-to articles and helpful business guides.
Pros
Never miss a business call, make and receive calls and texts from anywhere. Desktop and mobile apps (iPhone or Android).
Virtual Attendant, Simultaneous Call Handling, Extension Dialing and Call Transfers, Voicemail with Transcription, Virtual Fax, etc.
No additional devices or equipment is needed.
Extremely easy to setup and use.
Cons
Requires annual payment for best pricing.
Best For:
Entrepreneurs and micro-businesses such as real-estate agents and agent teams, home inspectors, appraisers, landscapers, repairmen, etc. Solo plan at $28/mo. paid annually, $31/monthly. Special* Up to $75 off annual: Grasshopper
---
Top Picks for the Best Small business phone systems- On-Premise PBX Solutions
---
The MiVoice Connect system is a flexible on-site UC IP-PBX solution designed for an intuitive user experience with easy management.
On-site business phone system with built-in communication and collaboration tools. Locate contacts, check availability and connect via phone, IM, video, desktop sharing or conference calling, all from the same app.
Innovative suite of IP phones that use advanced features and accessories designed to improve productivity and mobility.
A well-designed platform offering a flexible and intuitive dashboard, which is easy to use.
Pros
Mitel is a recognized global leader in communications. All-in-one system built with simplicity and reliability for easy management.
Connect platform is built upon ShoreTel technology, and remains one of the top on-premise solutions.
Award winning "Best Business Tool."
Cons
Additional features require license fees. Installation requires a Mitel technician.
Best For:
From anywhere reliable communications for team collaboration and contact centers. Great for Education, Government, Healthcare and Hospitality. | $$$ to $$$$
---

NEC Univerge SV9100- SMB Flexible communications platform that can operate as a digital, IP and analog PBX, or a combination.
A hybrid unified-communications-capable solution to deliver real-time audio and video conferencing from both desktops and devices.
Capable of connecting through any type of phone service; FXO, SIP, and T1/PRI.
Cost effective PBX built for mobile workforce and at home workers with easy-to-use apps. InHotel app for hospitality industry.
Pros
Complete cost-effective modular communications platform designed as an efficient solution for a multitude of businesses.
Durable system once installed will operate well for many years with well-designed phones.
Highly reliable totally scalable solution.
Cons
Installation and configuration requires a PBX technician. Adding some features requires additional licensing fees.
Best For:
Hospitality, medical, contact centers, on the go remote and home workers. Excellent choice for hotels. | $$$
---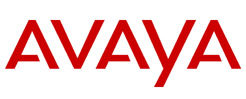 Avaya IP Office- Extremely flexible PBX that can connect digital, IP and analog or in combination.
Totally scalable hybrid unified communications capable solution.
The system can connect through any type of phone service; FXO, SIP, and T1/PRI.
One of the most popular PBX systems using well-designed durable phones with countless deployments worldwide.
Pros
Flexible IP-capable PBX that can deliver an effective phone system for just about any type of company or organization.
A popular PBX with many technicians and installers available.
Definitely a durable system that's once installed, operates effectively for many years.
Cons
Requires a PBX technician. Adding some features requires additional licensing fees.
Best For:
Hybrid installations using some existing traditional phone wiring. Companies that connect using a T1/PRI. | $$ to $$$
---
Zultys MX series IP-PBXs- Versatile multi-channel VoIP server using Open Standards.
The MX IP phone system just received a 2023 Internet Telephony Product of the Year Award.
The MX integrates voice, video, Fax, Voice Mail, Contact Center, Presence, Instant Messaging, a Mobile Communicator, and integrated conferencing.
Use voice, chat, web conferences, file sharing, drag and-drop, and task management in an integrated workspace.
Pros
Affordable highly established business communications that's reliable, intuitive and a superb value.
System can be used with a wide range of SIP telephones.
One solution with multiple capabilities.
Using their integrated contact center advances company operations and improves customer engagement and satisfaction.
Cons
Ethernet cabling required to all endpoints with a VoIP ready LAN (Local Area Network).
Best For:
Companies that want a total multi-channel IP solution understanding they have a system that can do just about any type of communications. A leading choice for education, healthcare, automotive, and professional and technology. | $$ to $$$
---

Grandstream UCM6302- Easy to manage VoIP appliance based-on Asterisk that combines voice, video, data and mobility features.
Up to 1000 users for the UCM6302 with 150 G.711 concurrent calls and up to 200 SIP trunks.
The platform, incorporates voice, fax, video calling, video conferencing, chat, analytics, mobility options, facility access, and intercom.
Customizable on premise solution for total control. Remote-access provides an easy-to-manage hybrid cloud communication solution.
Pros
Affordable VoIP ready appliance with well designed intuitive GUI. Grandstream offers lots of support information and help.
System supports multi-language auto-attendant and call queue.
No license fees for features. Built-in advanced security protection.
Built-in call recordings server with recordings accessible via web user interface. The Wave app provides remote voice and video collaboration tools using a desktop, web, and smartphone.
Cons
Ethernet cabling required to all endpoints with a VoIP ready LAN (Local Area Network).
Best For:
Owners who have capable support personnel for in-house management to maximize control and manage costs. Excellent for business or industry specific customization. | $$ to $$$
---
All of these business phone systems have proven to offer outstanding value and reliability.
Conclusion
We have found business owners regularly say they need a phone system to be more than just a way to accept calls. It should improve business processes by allowing their employees to be more effective. And it's essential that it be easy to use. A requirement is that it incorporates direct access to files, customer information and business applications regardless of where the employee might be. Home employees should be able to collaborate with their tools and resources exactly like in the office.
Nextiva and RingCentral MVP each provide a formidable integrated multi-channel communications platform. As business owners adjust to employees working from home, they have realized the importance of direct access to team members and business resources. Likewise, customers have found utilizing one provider for Omnichannel apps, including video, lowers costs and simplifies communication.
VirtualPBX specializes in solutions designed for small businesses and plans that can be tailored to a larger customer's requirements. They offer four unique plans, with a Starter plan at only $9./mo./user.
For decidedly small professional businesses, Ooma Office ($19.95/mo.) provides an outstanding cost-effective professional office phone system with the proper number of features. It's optimal for a small, or a growing company where employees regularly use a desk phone, like professional offices.
And for entrepreneurs who require a more professional way to connect with customers, Grasshopper's virtual phone system has proven to offer distinct advantages. Use their business phone number app to never miss an important business call again.
Our five on-premise PBX systems each provide outstanding alternatives suited to a specific business preference. On-premise systems typically require a few more details to establish the most appropriate cost-effective solution; however, the advantages can be significant. Plus, by incorporating the use of SIP trunks with a PBX, business owners have achieved substantially lower communication costs.
---
Finding the Best on-premise PBX Solution
Establishing the most suitable on-premise business phone system routinely requires specific business details, and existing PSTN services, if any. Particular businesses frequently expect distinctive solutions uniquely determined after understanding the company's requirements including recognition of any unique components of the property.
After a quick review, a telecom professional will regularly establish which PBX phone system would represent the most cost-effective practical solution. Along with opportunities to lower existing expenses; for example, by employing SIP trunking.
It's easy to become overwhelmed with all the information obtainable. The preferable option often starts by merely responding to a few straightforward questions and then comparing systems and pricing. Pros: It's a convenient straightforward easy process. Without cost or commitment. Cons: None. Submit a few straightforward questions: On-site PBX Phone System
---
* Limited time offer. Specials may end at any time without notice.
Disclosure: Keeping with transparency; when visitors who purchase products and/or services discussed on our site through onsite affiliate links or ads, we then may earn affiliate commissions. Some providers, including on-premise PBXs maintain no affiliation. We qualify services, providers and equipment based on use, stability, features, user satisfaction and value regardless of any affiliation.