RingCentral is a leader in cloud PBX companies having received the TMC 2018 Unified Communications Product of the Year award and continuous "Excellent" reviews from top industry experts.
Broken into four straightforward plans, Essentials, Standard, Premium and Ultimate, it's easy to find the right service for any specific needs. The lowest priced Essentials offers a low cost solution for those that only need limited minutes. By moving up to the Standard plan you get more included minutes, plus such significant features as Multi-level attendant and Internet Fax. Their service works with hundreds of apps, so integration with your business software is virtually guaranteed.

RingCentral receives our "Top Choice" for what most companies would want for their business communications system. RingCentral Plans
It's straight forward to obtain the exact level of services you'll need; so pricing can be determined rather easily. RingCentral does not require any commitment, you can pay monthly and cancel at anytime. Plan prices vary depending on if paid monthly or annually upfront. And 24/7 customer service is included in all plans. brochure RingCentral Video RingCentral Review
Base Pricing*: Essentials $19.99, Standard $24.99, Premium $34.99, Ultimate $46.99
Strong feature set for reasonable costs for small to medium companies.
---
Grasshopper, located in Boston, Massachusetts, provides a unique niche in the Virtual PBX service industry and is a leading choice for small companies that depend on mobility and those who don't want or need a desktop telephone. Offering Android and iOS apps allows a user to receive calls on their current cell phones from their business number anywhere. Not merely is it designed to never miss a call, Grasshopper indicates when an incoming call is business. It's straightforward to employ their tools to handle those calls uniquely. For instance, a business call can receive a custom greeting and go to an attendant with options before being routed to extensions or a particular person. Great for real-estate professionals, food trucks, and other highly mobile businesses, Grasshopper's virtual phone system is remarkably easy to set up and will make entrepreneurs appear and sound more professional.

Adding a "big company" feel and a level of sophistication will reflect positively on customers. Grasshopper is our "Top Choice" for mobile businesses, entrepreneurs and real estate agents. To see why we recommend Grasshopper see our Grasshopper Virtual Phone Review
Grasshopper's plans, Solo, Partner and Small Business, all include the same features. With 24/7/365 support they are an excellent choice for a mobile small business. A relatively recent plan designed for individuals is Grasshopper Connect. For a detailed summary and preferred pricing Grasshopper Features Overview
Base Pricing*: Solo $26.00, Partner $44.00, Small Business $80.00
Excellent for small companies or business entrepreneurs who are mobile.
---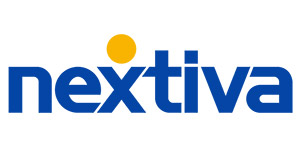 Nextiva constantly scores significantly high in reviews for all aspects of their service and receives accolades from numerous organizations for their innovative solutions. They have three plans, Essential, Professional and Enterprise, each with an included standard feature set that then increases with each plan. For instance, to get Call Recording one would need to select the Professional plan. Additionally, each plan in designed as a communication platform, offering businesses "Collaboration Features" such as Video and "Productivity Features" that include call recording and analytics.
Nextiva's three straightforward plans begin with pricing that beats almost all their competition and delivers a robust feature set with each level. The most competitive prices are obtained by paying annually.* However, the Essential plan remains a remarkable bargain of $22.00 when paid monthly. All plans include 24/7 service and tech support and 99.999% reliability. Based in Scottsdale, Arizona, Nextiva prides themselves in constructing a total communication's platform with one workspace to make life as easy as possible for employees to be productive. For a small business seeking to manage both calls and customers Nextiva delivers an outstanding communications software platform and is one of our top picks. nextiva Video Visit Nextiva
*Specials are for a limited time.
---
Vonage Business Cloud, winner of the TMC 2019 Internet Telephony Product of the Year Award, offers an impressive range of features designed for small to medium sized businesses. Their services are broken into a three tier pricing model, Mobile, Premium and Advanced, with each plan having their own set of features. Additionally, some specific advanced features cost more, so having an exact tailored quote for services that are based on specific needs is best obtained from a knowledgeable professional. Those who choose too many additional optional features can suddenly end up a with a large monthly bill.
Vonage Business Cloud service integrates with CRM apps, as well as other apps and can expand to any size that a company requires. For basic plans, which offer a nice inexpensive set of features, pricing can be among the most competitive available. And with 24/7 service and tech support Vonage is an outstanding choice. Vonage Business Video
Base Pricing*: Mobile $19.99, Premium $29.99, Advanced $39.99
Highly competitive flexible plans for small to medium companies.
---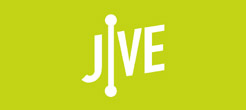 Jive, now GoToConnect, constantly receives top reviews from their users. Based in Orem, Utah, they joined with LogMeIn a few years back. In 2018 they were selected as a Telephony Hosted VoIP Excellence award winner by TMC which shows how well their products are designed.
GoToConnect's pricing model is based on the number of users. As the number increases the per seat price lowers. Their extensive feature package is outstanding and includes such advanced features as unlimited auto-attendants, Fax to Email, Voicemail to Email, Music on Hold and Time-Based routing (plus others). Easy to setup with excellent help resources, Jive is a superior choice for companies who want a packed feature set at one monthly cost per employee. International Call rates can be higher than the competition. Offering 24/7 support Jive will deliver a great communications platform for most businesses. brochure Jive Video
Base Pricing*: 1-4 $29.95, 5-9 $25.85, 10-24 $23.95, 25-49 $21.95, 50+ $19.95
Highly competitive flexible plans for small to medium companies.
---

8x8, located in San Jose, California, is a global Cloud Solution provider. Offering one system for all communications, like voice, video, collaboration or hosted call centers, 8x8 provides VoIP services to both small business and enterprise sized organizations. Constantly rated in the industry as one of the best cloud solutions that's easy to setup, they offer one of the most suitable plans for businesses that need to make International calls, including call centers.
Their X Series for Small Business Cloud Service Plans include the X2, X3, X5 and X6 plans. Each successive plan is designed with a larger feature set and each plan comes with a built-in unlimited number of International calling minutes to a specific country group. They offer 24/7 customer support and an impressive online knowledge base. brochure 8x8 Virtual Office Video
Base Pricing*: X2 $28.00, X3 $38.00, X5 $60.00, X6 $115.00
They offer exceptional International calling plans and great contact center solutions.
---
---
Disclosure: Keeping with transparency; when visitors who purchase products and/or services discussed on our site through onsite affiliate links or ads, we then may earn affiliate commissions.