RECOMMENDED PROVIDERS
PLAN HIGHLIGHTS
RECOMMENDED FOR
MONTHLY FEES
DETAILS

Unlimited Calling, Faxing, Business Texts, Conf
Integrated Message, Video and Phone, easy to use
Trusted by over 400,000 businesses, well designed

Any sized business; Integrated phone,
video and team collaboration tools.
$19.99
Details

Award winning VoIP business with 50+ features
Collaborate from anywhere, video, desktop, & mobile
No extra fees, 30-day risk-free trial, no contracts

Remote teams, new or small
growing businesses, professional offices.
$19.95
Special: Buy 1 Get 1 Free
T21 IP Phone
Details

System integrates business communication apps
Collaborate from anywhere, video, desktop, & mobile
Customer Contact Management, Active engagement, AI

Customer contact center, remote
workers, multiple locations.
$18.95

Quote

Full-Featured Award-winning Business VoIP
Custom Voice Solutions with Managed Support
Unlimited calls, business texting, call recording, video conf., 24/7 support

Entrepreneur, start-ups, small teams to multi-national enterprise call center.
$9.00
New Starter Plan
Quote
Top Reasons for a Cloud PBX include Lower Costs, Easy to setup Home Employees and Provider Support
Choose a Cloud Based Business PBX System
There are many essential reasons why a Cloud PBX business phone service is the best choice. Services are currently remarkably stable and robust; only in the past were the days when call quality remained a constant issue. A Cloud-based PBX (also known as a Virtual PBX or Hosted VoIP) offers some of the most complete business phone services available, offering more features than most companies indeed need. Typically, you can alter plans to match your business needs instantly; however, some providers do limit changes if a contact is in place. The ability to add extensions, additional numbers or advanced services can be done efficiently through a customer account portal. And you'll receive extensive communications with only one monthly fee without constantly having to worry about maintaining phone equipment.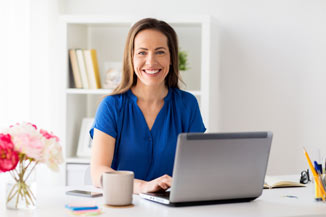 Recently the need to require employees to work remotely from home has given rise to the distinct advantages cloud-based communication services offer. Setting up phone service and receiving calls during specific times can be setup quickly and efficiently. Employers have recognized the integration of their phone service with CRM and business apps is critical to maintaining business. When companies discover the urgent need for remote workers, hosted VoIP services often become the key element that allows easy implementation. It has become apparent that businesses require strategies for abrupt transitions in the workplace.
Three Reasons Why a Cloud PBX is the Right Choice:
---
1) Low Costs with Installation
Moving your phone system to the cloud produces many advantages and a big one is lower equipment costs. There is no need to maintain that PBX server sitting in the phone closet. Cloud-based phone providers (hosted VoIP) houses and maintains both the hardware equipment and software at their location. You connect over your Internet connection, not over traditional phone lines. You can do away with typical phone service like traditional business lines or a PRI saving those costs. The only hardware you'll require is phones and a router. You can even save the cost of a phone by using a computer or Android softphone app which typically comes at no charge.
Connecting up is as easy as plugging in the phones. In one case, like Grasshopper you actually use your existing phone service and your smart phone. A cloud PBX ensures you're up and taking calls in minutes. Installation and setup are designed to be smooth and easy with guidance from the VoIP provider.
Setup is easy. Whether you're establishing a new business or replacing an existing aged phone system, setting up and connecting phones is straightforward. Features like an automated attendant, call forwarding, and simultaneous ring are easy to initiate.
For new offices, a cloud-based phone service would represent a leading choice. A superior business VoIP provider should have tech support that will steer you through setup. When you move to a different location, your cloud PBX phone will connect right up.
2) Scalability, Control & Remote Workers
With a cloud PBX adding or reducing services is easy; generally a click of the mouse. Remote workers can be anyplace and connect like they are at the office. And nothing is better than letting individual employees have control over how their calls are handled. If they need to have their calls forwarded or take a fax directly to their number, it's uncomplicated. They can receive voicemails delivered via email to their smart phone or setup their own personalized menu for callers. Now that's control. And it's straightforward to set up.
3) One Monthly Cost includes Service and Support
Cloud PBX providers typically charge one monthly fee per user based on the number of services you choose. Included in the monthly cost is support. They make it easy to connect to customer service who will resolve questions or provide technical help. No longer will you need to pay a phone technician to make Moves, Adds, or Changes, which will save you costs.
---