These are the Different Types of Business Phone Systems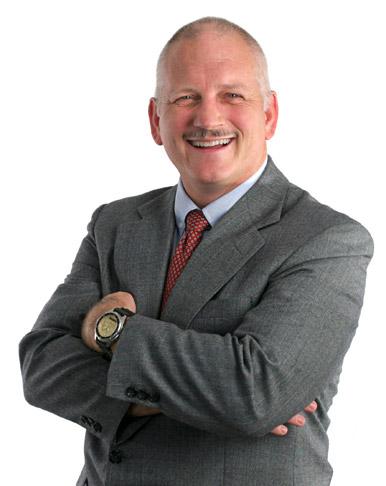 We identify three distinctive variations of business phone systems for you to consider when installing business telephones. They are Key and Digital PBX Systems, IP-PBX Systems and cloud based PBX solutions. Comparing business phone systems starts with understanding these three principal types, KSU, PBX and VoIP.
Comparing business phone systems starts with understanding the three principal types; KSU, PBX and VoIP.
KSUs (Key Service Unit) are uncomplicated multi-line on-premise digital business telephone systems used by smaller organizations. They have been in use for decades and employ proprietary technology and match with specific proprietary digital desk phones.
PBXs (Private Branch eXange) are phone systems with the PBX server residing on-premise incorporating digital or IP (Internet Protocol) phones. They regularly use proprietary phones which allow users to talk to each other inside a private telephone network.
Cloud based PBXs deliver communications over the Internet using VoIP (Voice over Internet Protocol). A cloud PBX provider "hosts" the server and software at their facilities rather than on the user's premise. They regularly accept several distinct manufacturers of IP phones.
About Key Systems and Digital PBXs
These digital systems are business on-prem phone systems that provide inbound extensions and allow users to access more than one telephone line from several telephones. A particular line can be placed on hold to answer or initiate calls on other lines.
They regularly incorporate an attendant, voicemail and call routing features. Calls can go through the automated attendant or ring through directly to an employee's extension by using DIDs (Direct Inward Dialing). Phone service is routinely delivered by a local phone company either as ordinary business CO (Central Office) lines or a PRI (Private Rate Interface).
When a customer calls the business number it routes to the phone KSU or PBX which then handles the call. If the CO line is active, the phone company rolls the call to the subsequent line sequentially. Many small businesses have three, four or eight lines. Larger companies more often use a PRI circuit which delivers 23 concurrent transmissions of voice, data or video traffic between the telephone provider and the business.
Companies regularly choose digital phone systems which accept regular phone wiring rather than having to pull new Ethernet cables.
An automated attendant transfers incoming calls to particular phones or departments; a must have feature for any business. On some digital telephone systems, each incoming phone line appears on its own separate button. A key phone system telephone connects manually to each phone line. Line appearances allow employees to recognize who is on a call and who is not. Many employees have grown accustom to this feature, especially in very small business environments and can be reluctant to give it up.
Some digital phone systems provide IP technology. The Avaya IP Office can be digital, IP or a combination of both. Hybrid installations represent a cost-effective solution.
Cabling frequently figures in the decision process when choosing a phone system, as digital phones can connect to existing traditional phone wiring. IP phones require an Ethernet cable.
Most digital on-prem phone systems connect to CO lines (traditional business lines) or a PRI from the local telephone company. This enables business owners to remain with their current telephone service if already established.
About IP-PBX Business Phone Systems
An IP-PBX business phone system is a PBX that uses IP to deliver voice or video over a data network. They can interoperate with the Public Switched Telephone Network (PSTN) or through VoIP (Voice over Internet Protocol) or a combination of the two. An IP-PBX remains a substantially more advanced system than earlier PBXs incorporating more recent technology with noteworthy advanced feature-sets.
Advantages and Disadvantages of On-premise Phone Systems
Pros
Low to moderate cost. With numerous manufacturers specific systems can be acquired in various price ranges. Additionally, many adequate refurbished systems are available for purchase from telecom vendors.
Very durable and long lasting. Once installed on-premise phone systems regularly operate for years without the need for upkeep.
Easy to identify what line is being used (who's on the phone). Some phones include LEDs that show if that line (or extension) is in use.
The ability to connect phones to actual phone outlets through existing phone wiring. Using existing telephone wiring to locations where no Ethernet cable exists keeps down costs.
Some systems can incorporate a PRI interface for companies that choose to remain with a PRI.
Cons
Often older legacy technology that can be costly to include other features or integrate with some business applications.
Key systems are limited in the number of lines and telephones, therefore remain as a choice only for very small businesses.
Proprietary; require specific phones and equipment.
A telecom technician is required to complete a cross connect for phone moves and make programming changes. (Phone technician service on site.)
Even though some digital systems allow for the addition of IP phones, auxiliary equipment and licensing can increase costs.
Setting up remote phones are not routinely straightforward.
IP-PBXs Can offer the Most Recent technology.
New IP-PBXs incorporate the most recent innovative technology including multi-channel communications. For instance, Mitel, Cisco and Avaya deliver feature rich enterprise solutions worldwide. Likewise, there are several leading on-premise PBX manufacturers providing outstanding systems for small businesses, like NEC, Allworx and Sangoma, to name a few.
Pros
Most recent technology using IP. Some IP-PBXs support both digital and IP and are remarkably effective in hybrid environments.
Total in-house control of your phone system.
Advanced feature sets with capabilities to integrate most business apps.
One network, all data. Or can be divided into an all IP voice and data network.
Easy phone moves for IP phones.* (No cross connects, just like with a PC, move the phone from one data connection to another, connect it and everything is the same.)
Save maintenance costs (adds, *moves, changes).
VoIP capable. SIP trunks can be setup for lower cost phone calls.
Cons
Regularly more costly than other types of digital PBX systems.* Initial costs are greater than implementing a hosted solution, however over time are frequently lower in cost.
Some proprietary systems require particular hardware and licensing fees.*
Upgrades and maintenance requires knowledgeable admin people or vendor specific technicians which can be costly.
Proper data cabling must be in place.
Several on-premise manufacturers have periodically discontinued products. These changes have forced companies to replace or upgrade systems for lack of support and upgrades.
On premise systems are often more effective for the following types of businesses:
Retail stores that require between three and eight phone lines. Businesses like parts stores, manufacturing facilities, industrial, warehouses, etc.
Facilities which are part office and warehouse or part office and manufacturing. Installations which require the use of regular phone wiring. Businesses that want to remain with an existing PRI circuit.
Hotels and motels which typically possess a considerable number of phones which are not in constant use and where updating the cabling infrastructure would be costly.
*NOTE: Some Asterisk based VoIP appliances remain very reasonable in cost. They will operate with a variety of IP phones and frequently incorporate features without any add-on licensing fees. These systems can be self-managed by data savvy personnel, however are more difficult than hosted VoIP platforms. Several manufacturers include support for customers who have purchased their appliance.
Advantages and Disadvantages of Hosted VoIP or a cloud based PBX
IP phones and a computer can share the same Ethernet cable.
A cloud based PBX service or hosted VoIP represents a leading choice for a business communications platform. A few notable providers are RingCentral, Nextiva and Ooma to name just a few. They each present a selection of plans that incorporate a set package of features to accommodate most business needs. Cloud based providers deliver multi-channel communications that integrate video, chat and voice. Smart phones connect right up, so employees can remain totally connected from anywhere.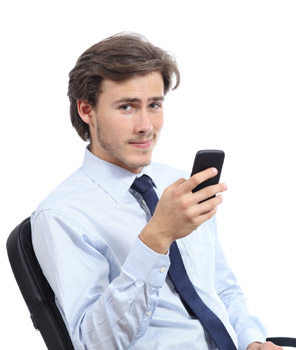 And there are a limited number of specialized virtual phone services tailored to provide entrepreneurs effective business communications to add to their existing smart phone service. These services, like Grasshopper and MightyCall are uniquely designed platforms for decidedly small or solo companies.
Pros
Advanced multi-channel technology where providers regularly enhance their platforms to remain competitive.
Easy for at home and remote employees to connect and communicate exactly like at the office.
Tools for collaboration and customer management. Many systems incorporate smart phone apps for remote connectivity.
Advanced secure multi-channel features with integration with separate business apps.
Much lower initial costs. No requirement to continually budget for updates or innovative technology as the provider includes new features when developed as part of their service.
Fast, simple installation that can be done quite quickly. Ability to self-manage and administer the system. Providers include support. Easy to setup at-home workers.
Lower phone call costs.
Equipment and software maintenance, upgrades and system administration is performed by the provider.
Cons
On-going monthly costs which are charged by the phone or seat. Phones which may not see much use still get charged the monthly fee. (This can be a significant factor within the hospitality industry.)
VoIP requires a stable Internet service.
Some credit card machines, elevator phones and alarm systems may call for a traditional analog line from a traditional phone company.
Some advanced features require a more expensive plan. However, several hosted VoIP providers offer specific plans which include a multitude of sophisticated features for one set price. Some providers require a yearly commitment for their best pricing.
Larger companies with more than 50 employees/phones often require additional more-sophisticated in-house network equipment and administration.
Hosted VoIP excels for these businesses:
Any business with multiple locations. Global companies that call internationally. Businesses that regularly have considerable numbers of inbound or outbound calls.
Any new office or business that use remote or at home employees. Businesses that want integrated video and chat. Companies that want built-in CRM capabilities.
Call centers that do not retain capable IT staff that can setup and manage an in-house solution.
On the go entrepreneurs and sales people.
Conclusion
Small retail businesses frequently find a modest on-premise phone system provides the appropriate mix of affordability and features.
Some professional offices depending on their business model have discovered cloud based providers offer flexible multi-channel communications with features that boost efficiencies. Business owners currently recognize the need to provide for work from home employees, which cloud based providers and VoIP capable PBX phone systems make possible. Hosted solutions especially exceed in making it simple to connect from anywhere without complexity.
There are many components to consider when creating efficient dispersed work environments. Hosted PBX providers have crafted efficient integrated communication platforms with security, reliability and affordability. Cloud based PBX services provide companies distinct communication advantages in that they are straightforward to setup and manage. Many platforms incorporate smart phone apps that employees can use while traveling.
Large organizations frequently employ an IT capable staff to manage substantial IP-PBXs like Cisco, Mitel and Avaya in an extensive network. Small businesses do not possess these resources, but can gain the same advantages of large-scale enterprise communications using cloud based VoIP providers.
This article was updated on October 4, 2021. About the author.
---
---
Top On Premise PBXs Best Business Phone Systems 2021 Best Cloud PBX Companies