What are the Different Types of Business Phone Systems?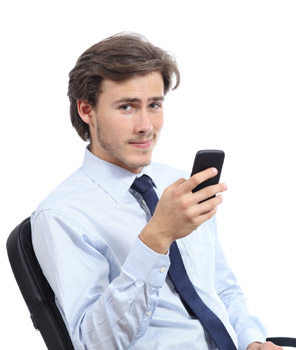 We have noted some of the points that you may want to consider when getting your next or first business phone system. In each category there are many manufacturers, each offering their own system. To better understand the differences, we have made general bullet points that will guide you in the characteristics of each type of phone system. Additionally, hosted VoIP companies, which offer a cloud based PBX phone system, have distinct pricing models. They may vary on some items, but are known to have very robust feature sets.
Comparing business phone systems usually starts with understanding the three principal types, KSU, PBX and VoIP. KSU (Key Service Unit) are earlier technology key systems that typically use proprietary digital desk phones. PBX (Private Branch eXange) are phone systems that can be digital or IP or a mix, known as a hybrid PBX. VoIP (Voice over Internet Protocol) is communications delivered over the Internet which comprises hosted business VoIP providers or a cloud PBX. With a cloud PBX rather than having the phone server inside your company it resides with the hosting provider. Companies pay a monthly fee for service.
Older styled Key Systems and Digital PBXs
Advantages/Pros
Lower cost (although this might not always be the case). Many adequate refurbished systems are available.
Easy to tell what line is being used (who's on the phone).
The ability to connect phones to actual phone outlets through existing regular phone wiring. Using existing telephone wiring to locations where no Ethernet cable or PC exists keeps down additional infrastructure costs.
Disadvantages/Cons
Older legacy technology, costly to add additional features and integrate with other business applications (with most systems).
Proprietary; requiring specific phones and equipment that may be costly.
Requires cross connects for phone moves. (Phone technician service on site.)
Typically not VoIP enabled, although some may include SIP trunk capability.
Even though some digital systems allow for the addition of IP phones, extra equipment and licensing can increase costs quickly.
IP-PBX
Advantages/Pros
Most recent technology using IP. Some IP-PBXs support both digital and IP and are particularly effective in hybrid environments.
Complete control and management, customization with proper IT staff.
Advanced feature sets with good capabilities to integrate other advanced apps.
One network, all data. Or can be divided into an all IP voice and data network. Hybrid solutions (digital and IP), require a gateway device.
Easy phone moves.* (No cross connects, just like with a PC, move the phone from one data connection to another, connect it and everything is the same.)
Save maintenance costs (adds, *moves, changes).
VoIP capable (i.e. SIP trunks) for lower cost phone calls.
Disadvantages/Cons
More costly than some other types of digital PBX systems.* And hosted VoIP service when measured over the first few years.
Some systems are proprietary which require particular hardware and charge licensing fees.*
Upgrades and maintenance requires knowledgeable admin people or vendor technicians and can be costly.
Cabling infrastructure may require extra data connections in some cases.
Some IP-PBX systems require proprietary phones adding increased costs for expansion.
*NOTE: Prices for a some Asterisk based systems are very reasonable and can be matched with most SIP based phones for additional potential savings. These systems based on Asterisk can be self managed by a data savvy person, but are generally more difficult than self-managing a hosted VoIP system. Several of these IP PBX systems remain lower in the initial cost and incorporate features without any additional licensing fees. Several manufacturers offer support for customers who purchased their appliance, however installation and setup requires someone with network and telephony expertise.
---
Hosted VoIP
Advantages/Pros
Latest technology, providers keep advancing their systems to remain competitive.
Advanced features and integration with other apps.
Lower initial outlay costs. No need to budget for new technology changes as provider includes new features as part of their service after tested and rolled out.
Fast, simple installation that can be done quite quickly. Self-management with provider support included. Easy to setup at home workers.
Lower phone call costs.
Maintenance, upgrades and administration is usually part of the service.
Disadvantages/Cons
Need to maintain a stable Internet service with sufficient bandwidth for both WAN and LAN.
Faxing, credit card machines & alarms may require a traditional analog line from a traditional phone company. However, many of VoIP providers include fax services (i.e. incoming faxing) which are remarkably stable and reliable.
Additional advanced features can cost extra, however, several hosted VoIP providers offer specific plans that include a multitude of advanced features for one set price. Some providers require a yearly commitment for their best pricing.
Larger systems (companies with more than 50 employees/phones) may require additional more-sophisticated in-house network equipment and administration.
Note: Keeping with transparency; when visitors purchase products and/or services through onsite affiliate links or ads, we then may earn affiliate commissions.