5 Best Virtual Business Phone Systems Designed for Entrepreneurs-How to get a business phone number.
Repeatedly preferred by entrepreneurs and micro-businesses to add professional PBX phone features to their existing smartphone, these are the best virtual phone systems designed uniquely for entrepreneurs, micro-businesses and small teams. Business calls first go to an automated attendant employing a professional greeting where callers receive choices depending on the time or the day. These business calls are then routed in a number of ways to either an extension or voicemail, just like a major corporation.
Several of these services have been clearly designed for subscribers to maintain their existing cell phone service without the need for any additional hardware. Virtual phones operate using a broadband internet connection. The service employs an app that efficiently separates business calls from personal calls. Others incorporate well-crafted computer apps that effectively combine specialized tools for calls, CRM, texting and team collaboration, including video meetings with some providers. The resulting service increases professionalism and delivers a more productive way to handle communications without breaking the bank.
Short answer
Talkroute
Grasshopper
UniTel Voice
OpenPhone
Cloudphone.com
Five best communication solutions for startups, entrepreneurs and small teams that won't break the bank.
---
A Virtual Phone number, also referred to as a non-fixed VoIP number, or inward dialing number, is a regular telephone number unassociated with the holder's physical address or phone line or SIM card.
Virtual business phone systems are affordable, quick to setup and easy to use with your existing cell phone.
Fundamental considerations for choosing which non-fixed VoIP virtual phone number services ranked best was that the specific providers had to be affordable, dependable and feature rich while remaining quick and easy to set up. Likewise, they do not require any additional hardware. Some services, for example Grasshopper, utilize your existing cell phone service for outbound calls. Others, such as OpenPhone, incorporate a standalone business phone line on your mobile device (All that it requires is an Internet connection.) and does not use any of your cell phone plan's minutes. Entrepreneurs frequently select a virtual phone service because they aren't looking to replace their existing phone service; rather significantly expand call handling capabilities. Preferably, to seek a way to perform effective communication and increase professionalism by incorporating business-style PBX phone features. Users ordinarily state a desire for an easily managed, uncomplicated service. Specifically, one that's easy to set up and straightforward to use, whether it's using a mobile app or a computer app. Each of the following five virtual phone companies offer impressive features planned for very small businesses. All five small business solutions are highly rated by their customers, offering platforms designed specifically for startups, sole proprietors, and micro-businesses.
These companies offer affordable business phone services for solo-business owners, startups, small teams and even a dispersed inbound contact center.
Maintaining a virtual phone number presents multiple opportunities for a business to quickly establish advancements in handling their calls. Entrepreneurs, startups, micro-businesses and business people out in the field have all found that employing a virtual phone number service remains the most affordable means of controlling how, when and where to accept calls on their cell phone or computer. Acquiring a virtual phone system will instantly accelerate the growth of your business and present a more professional appearance. The best virtual phone number provider often hinges on the number of phone numbers and extensions you require and the features you require.
RECOMMENDED PROVIDERS
KEY FEATURES
RECOMMENDED FOR
STARTING PRICE
DETAILS

Unlimited minutes, Incoming Call Control
All plans include video meetings.
Computer and mobile User Apps
HIPAA compliant.

Telehealth and mental wellness professionals for conducting remote sessions, easily and securely. Professional services, like financial planners. Sole proprietors , 1-10 employee companies for team collaboration.

$19.00/mo.
Basic plan
monthly
Details

Free Trial.

Unlimited minutes, Business Texting, Incoming Call Control
Instant Response
Virtual Fax, Transcribed Voicemail, Voice Studio
Ruby real-live virtual receptionists

Entrepreneurs utilizing their existing cell phones, sole proprietors, 1-3 employee companies, small mobile businesses. Real-estate agents. Businesses requiring multiple numbers or a plan with unlimited extensions. Professional wanting a live receptionist.

$28.00/mo.
3 Extensions
paid annually
Details

Up to $75 off!

Unlimited minutes, Business Texting, Incoming Call Control
Desktop Softphone, Desk Phones, Presence Indicator, Team Messaging
Offers a plan with Video Conferencing and Screen Sharing
Free professional recording

Entrepreneurs, sole proprietors, start-ups, remote teams, growing micro-businesses.
Unlimited Users plan; great plan when requiring additional project team members at no additional cost. Teams that require video and screen sharing.

$9.99/mo.
3 users
Most affordable plans anywhere.
Details

30 Day Risk-Free Trial.

Unlimited calling & Business texting, Advanced Call Control
Auto replies, Analytics, Call and message globally.
Collaboration tools, Add notes to shared contacts,
Call recording, Voicemail to text, round-robin

Start-ups, digital nomads, professional services, E-commerce, collaborative teams.
Innovative business communication system for growing teams. Great for building a cutting edge business using popular integrations.

$13.00/user/mo.
1 number per user
paid annually
Details

Risk-Free Trial.

Automated receptionists, Business Texting, Incoming Call Control
Advanced business texting features such as text scheduling, auto-responders, drip campaigns, etc.
Enable callers to instantly switch to text by simply pressing a number
Call recording w/ Pause-resume, inbound fax

Sole proprietors, Entrepreneurs, and micro-businesses that want to improve responsiveness by implementing time-saving text automation for some types of calls. Automated Advanced text scheduling for marketing campaigns and customer interaction.

$24.00/mo.
2 users
Details

Risk-Free Trial.
Overview and Conclusion- Virtual phone number providers deliver significant value.
Costs for small business communication have never been more reasonable. Expanding your business and growing customers frequently relies on the tools at your disposal; in this case, an exceptionally affordable virtual phone number platform. Whether you're an entrepreneur, sole proprietor, or a creative startup, the number of genuinely great affordable business phone systems tailored to micro-businesses is impressive. You really can't go amiss choosing any of the following virtual phone number providers; some may prove to be preferred for particular specific business models. Our focus included pricing, general features that a small business owner would demand, and more advanced or specialized features some businesses might seek.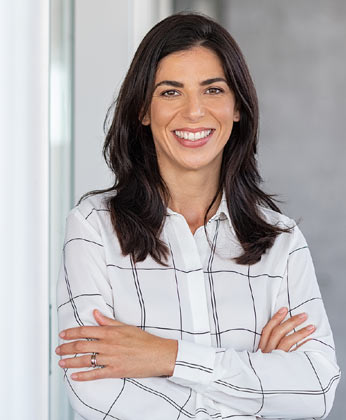 The following criteria were used in determining the best five virtual phone systems.
Easy to set up and use: From initiating the purchase to setting up the system.
Design, Features and Productivity tools: Each platform provides a full virtual phone system designed for micro-businesses. Also evaluated were integrated tools, such as text auto-replies, text-scheduling, call-recording, fax, presence, and video app., etc.
Customer support based in the USA: Each provider consistently scored high with excellent reviews from existing customers. A few provide new customers with free on-boarding.
Unified communication tools and Integration: A straightforward well-designed platform with the ability to integrate with other tools.
Affordability: Each of the five choices proved to be dependable and especially affordable, considering their platforms features when compared to other competitors.
Although all five platforms offered an excellent set of call control features that allowed users to accept and route calls employing a combination of requirements, a few maintained additional integrated tools that others did not. Call recording and mini-CRM tools, to name just a few, represent compelling factors for some business owners. Some tools remain essential to some businesses, while others not as much. For instance, surveys show marketing automation with startups and micro-businesses escalated significantly in 2022, continued in 2023 and should become more important in 2024. Getting a phone system that combines built-in drip text campaigns reduces the need for other apps and an associated increased expense. A lot depends on your business model, along with the number of employees and the expectations of how the business will grow in the next year or two. The following highlights our leading choices for a small business solution focusing on the provider's platform and its particular strengths:
Talkroute- The preferred solution for employing meetings with customers or team members utilizing their secure built-in video app.
Grasshopper- The best choice for entrepreneurs that use their cell phone to increase professionalism by separating business calls in the USA.
UniTel Voice- Outstanding for growing teams or teams requiring collaboration tools, like video and screen sharing.
OpenPhone- Notable selection for startups, digital-nomads, E-commerce and dispersed teams utilizing innovative business solutions.
Cloudphone.com- A leading pick for solo-business owners or micro-businesses wanting to improve responsiveness by employing automated texts.
---
Some business owners, including startups, may find that they require more than just a local presence. If your business demands a national presence, all of these five virtual phone number providers offer toll-free numbers. Some provide vanity number options. If you currently possess an established business number, you can port that number to the service provider. In all cases, additional numbers can be purchased over those provided by the plan. Some providers do offer International numbers.
Read more in these full reviews:
OpenPhone Full Review Talkroute Full Review Grasshopper Full Review UniTel Voice Full Review
---

---
Disclosure: Keeping with transparency; when visitors who purchase products and/or services discussed on our site through onsite affiliate links or ads, we then may earn affiliate commissions. Some of the providers listed above have no affiliation. We qualify services, providers and equipment based on use, stability, features, user satisfaction and value regardless of any affiliation.