Non-Fixed VoIP Numbers – Everything You Should Know
Non-fixed VoIP numbers are essentially virtual numbers that are not associated with the holder's physical address. Known as virtual phone numbers, they can be from any USA area code or other country. They can be associated with any geographical location. Some frequently point to another number and usually terminate to a different location then what might be expected when looking at the number. A non-fixed VoIP number is a number that can be routed to any geographic location and does not require a specific address.
Companies that use non-fixed VoIP numbers frequently implement them as their caller ID when making outbound calls so it appears that the call is from a particular area. It could have any area code or prefix, however when it is dialed the call is routinely sent or routed to another phone number. These virtual numbers are typically used for calls in a different geographic location then where the company resides. By taking advantage of virtual numbers with recognizable area codes businesses can expand virtually with little expense. When people dial these numbers they often do not realize that the call may be taken in a totally different location or country then what the area code and prefix represent. Routinely numbers selected by automated dialers are based on the locale of the person called. Businesses appreciate non-fixed VoIP numbers as they remain an efficient solution for servicing customers in locations where they don't have a physical premise. However, because non-fixed numbers are easy to get and do not require a business address or any other documents, they have become favored with scammers and fraudsters.
BEST VIRTUAL SYSTEMS
PLAN HIGHLIGHTS
RECOMMENDED FOR
MONTHLY FEES
DETAILS

Well Designed Mobile Phone App, Easy to Setup & Use
Separate Business Calls From Personnel, Virtual Extensions
Incoming Call Management, Business Text, No New Hardware

Entrepreneurs; Micro Businesses,
Real-Estate Agents & Teams.
$26.00
Special: Up to $75 Off
on Annual Plan
Details

Easy to Setup/Use, No per User Charges, Canadian numbers
Extensive platform for Handing Calls, Award Winning Interface
Call Recording, mini-CRM capabilities, Two, Five or Ten numbers

Remote teams, new and growing
businesses that outsource to temps.
$29.99
Special: Standard Plan $10
Off to $49.99
Details
What is Fixed VoIP?
Fixed VoIP is an Internet based phone line associated with a physical address, either a business or a residence. Fixed VoIP lines have replaced many traditional phone lines. Since the service is VoIP these fixed VoIP numbers are portable, meaning they can be easily relocated. The IP phone or ATA (Analog Telephone Adapter) that is used with the provider only needs an internet connection to connect up and start making and receiving calls. Ordinarily the account holder will update their account's physical location which is critical for E911.
Fixed VoIP numbers can be assigned numbers selected with an area code and prefix that links to a physical geographic area. For instance, an office in the Brookline Boston area requests a new local phone number located inside the 617 area code. They might get a phone number of 617-355-xxxx, where the 355 is one of many central office codes for that area. Customers who consider signing up with a particular VoIP provider often demand a local number if they are not porting their own number.
What is Non-fixed VoIP?
A non-fixed VoIP phone line is not associated with a physical address. Google voice and Skype are examples of a non-fixed VoIP service. There are distinct advantages with non-fixed VoIP with one primary benefit being a company does not need a business address. Setup is practically instantaneous and several solution providers offer the service totally free. There are many other types of these non-fixed VoIP services that can be setup with just a credit card or other payment method and an email address. They offer flexibility and can be easily disposed of, as well.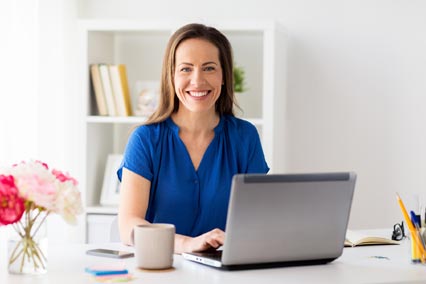 Non-fixed VoIP numbers have become a favored choice for robocall operations and sadly those individuals or groups involved in fraudulent activities. Regrettably, the precise nature of these numbers offers a level of disguise and an ability to conceal true identities. Frequently these enterprises operate from offshore locations and can be difficult to trace. On a encouraging note, the FCC has initiated laws requiring phone companies to combat illegal robocalls and malicious caller ID spoofing.
On June 9, 2020 The FCC and the Federal government proposed a $225 million fine against two Houston telemarketers for a billion insurance related robocalls with spoofed numbers intended to deceive consumers.
Caller ID Spoofing Explained
Caller ID spoofing is using a caller ID that is someone else's number as a deception. Routinely, numbers are picked that appear to be local or recognizable to the person that is being called. By using a trusted number, the call then appears to be more sincere. If the spoofed number is called, it will go to the actual number owner who is most likely not be aware of the sham. The FTC recently setup an expanded website FTC Complaint Assistant where scam calls can be reported.
Using a cloud based phone service with virtual phone numbers can expand business. Marketing with the use of local numbers in addition to a toll free number adds a virtual presence to a potential market. This practice provides for a low cost approach to business expansion. All of our leading choices for business VoIP offer virtual numbers. Best Cloud PBX Companies
---