On-premise PBX versus a Cloud based PBX 2020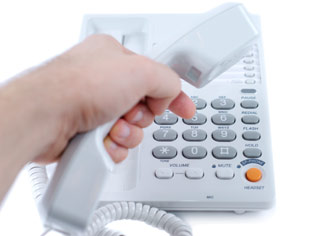 An On-premise PBX, one where the server that handles the features and switching, resides inside the companies' facilities. These phone systems offer unique benefits for businesses. Several benefits include more control, signaling that occurs back and forth inside the premise (not over the Internet) and the ability to connect to local providers through traditional phone lines or a PRI/T1 circuit. While a cloud based VoIP PBX phone system will deliver benefits that range from low initial costs to well crafted feature rich plans. As well as, easy installation and instant scalability with provider support and upkeep. Here are some of the essential points for which type of system is better in any particular situation, a cloud PBX or an on-premise PBX.
Cloud based Business Phone System vs. an On-premise IP-PBX
When considering the pros and cons of any phone system, whether on-premise or cloud based, there are distinct advantages with one over the other. Depending on your business needs, situation and resources one may be the better choice over the other. Hosted IP PBX options are not the appropriate choice for every business.
Factors such as costs, management, features, and app integration all should play a part in an ultimate decision. Additionally, the user's facilities' infrastructure and number of phones add to the equation. More extensive organizations and facilities with mixed cabling (digital and IP) definitely point to an on-premise PBX.
For companies with multiple locations that communicate directly or businesses that support remote workers or on the road salespeople a hosted PBX solution remains a superior choice. For a new sales office that needs to be up and running quickly, hosted VoIP is the way to go. And with a cloud based solution very small micro companies and entrepreneurs can have a big company presence with a modest expense.
Control
For those that need absolute control over their phone system and how it integrates with specialized apps the right on-premise IP PBX is the best choice. For those that only need some control at the management level and more significant control for the employees, a hosted solution is the best choice. Hosted providers offer the benefit of user friendly controls that are designed for the casual user.
Costs of an on-premise IP PBX compared to a hosted VoIP Cloud Solution
Purchasing an on-premise PBX requires the IP-PBX server configured with the correct Interface cards, telephones, gateway devices and other peripheral hardware, plus professional on-site installation. A hosted cloud based PBX solution's only hardware are the phones (although in both cases a reliable router is important), and setup is relatively easy at no cost. This makes the initial outlay for an on-premise PBX substantially greater than a cloud PBX system. Over time costs will narrow with large organizations quickly recouping their initial expenses. Hotels and hospitality should only really consider an on-premise IP-PBX as monthly expenses for a hosted solution would be excessive for the number of phones. On going maintenance costs will be greater with an on-premise PBX, however, some minimal systems can be installed and left alone for a year or more.
ADVANTAGE - Cloud based Business PBX for Small Companies
IMPORTANT CONSIDERATION - Having on site IT personnel capable of maintaining and upgrading the phone system is critical for very large on-premise IP-PBXs. Paying for outside vendors to make changes can be costly. Hosted PBX providers offer systems that are user friendly and much easier to configure, and offer support as part of their monthly fees.
Most businesses maintain a unique set of requirements. Some want affordability, reliability and ease of use. Others require multiple attendants, queues and call recording. A business phone system becomes a communication solution when it offers the right features at a price in your budget.

As a business owner looking for an on premise phone system, the amount of obtainable information can be overwhelming. Often the most efficient solution is to get a few quotes based on your requirements. Then allow a professional to explain the advantages and how your particular needs will be addressed.
Take a minute and respond to a few straightforward questions.
Find the right telephone system for your business. (No cost and no obligation.)
Call Quality of of an on-premise PBX compared to a hosted VoIP Cloud Solution
Internet service (WAN) has become very stable over the last few years, reducing the once cautionary tales of dropped calls and broken voice with a cloud based PBX. However, depending on the types of services and business apps, the importance of maintaining an efficient network inside your Local Area Network (LAN) is essential. Streaming and other intensive bandwidth hogs need to be throttled to give phone calls precedence. This requires a decent router and someone that can configure it.
Small on-premise PBX systems won't require any attention to the network, simplicity for those that want simple.
ADVANTAGE - On premise PBX
Businesses that do Best With an on-site PBX
and Businesses that do Best With a Cloud PBX
Best for On-Site PBX
Medium sized to very large companies that have the technical resources capable to manage and maintain the system, features and integrations.
Mid-sized companies that have a PRI/T1 and want to keep that service.
Integrated UC deployments that include systems like hotel management, unique CRM packages, and contact centers.
Mixed use facilities, such as an office/warehouse that has a number of phones located around the warehouse.
Solo office with no need for doing business outside of normal office hours and likes to have a receptionist answer the phone.
Automotive repair centers, part stores, collision shops, restaurants, retail, etc.
Businesses that need their phone system to integrate with various analog devices (paging, facility access controls, etc.).
Best for Hosted Cloud Based PBX
Small offices, especially new companies where saving costs is a big advantage.
Small to medium sized offices that need the latest UC features, but don't have an IT staff.
Entrepreneurs, micro businesses and mobile operations.
Loan companies and other types of financial business that need to record their calls.
Companies that use CRM packages like Salesforce and other well-known apps. Most hosted VoIP providers provide integration.
Businesses that know they will move locations at some point in the near future.
Temporary facilities, such as yearly tax offices and campaigning headquarters.
---
---
Points to Consider that Are Now Important in 2020.
New Communication Apps - Just a few years ago the most sought after requirement for a new PBX was an automated call back feature where the caller did not loose their position in the queue. Decisions on which PBX system to choose was made around this requirement. With that in mind, which next feature will be critical; texting to the business number? It already is? Hosted PBX solutions are constantly developing new features that will eventually roll out, which is not usually the case with most on-premise IP-PBX systems. Upgrading can be expensive.
ADVANTAGE - Cloud based Business PBX
Cable Companies Offer Phone Service - Traditional phone lines once only came from the phone provider in the area and prices reflected that. Now cable companies provide phone service, as well as Internet, to small businesses. The phone lines are broken out and connect like traditional business CO lines to the PBX and come at a lower cost.
ADVANTAGE - On premise PBX
Points to Consider that were once Important, but less So now in 2020.
Stable, Affordable, Robust Internet - A good Internet pipe is critical for a cloud based phone solution. Most places in the USA now have good low cost Internet (WAN) with sufficient bandwidth. However, if it's sketchy in your location, then an on-premise PBX connected through traditional phone lines is the better choice.
Security - Whether you get a cloud based hosted phone system or a on-premise IP-PBX solution, both should be secure with proper management. The caveat would be remote workers, where a hosted VoIP PBX has a slight advantage.
Redundancy and Failover - Once a hosted solution had an advantage, but now most on-premise systems can be configured for failover in case of an outage. This includes setting up alternative routing with the local carrier in the event of loss of contact with the on-premise PBX.
---