Best affordable Choices for a New Business Phone System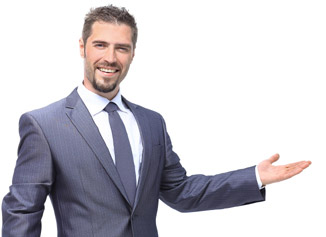 Phone System Options
Business needs differ. No one type of phone system is right for everyone
Types of Business Phone Systems
Best Reasons for a Cloud PBX
Which Business Hosted VoIP
Sooner or later the time comes when you'll need to replace an existing phone system with a new one or get a brand new first system, perhaps for your first office or a 2nd location. Luckily, there are several options today that are strong on features, designed with relatively easy setup in mind and which can be managed by people with some computer experience. Some of these systems are extremely affordable. Within these options there are two main categories of business phones systems to consider, one an in-house PBX, the other a cloud based phone system, also known as hosted VoIP.
Information on which system is right for you, an in-house PBX or a cloud based phone system.
Your current situation will have a direct influence on which type of system will be the better choice. We suggest you take a moment, unless you already have, to read a few paragraphs explaining differences in types of small business phone systems and an explanation about hosted VoIP and which companies are best for a cloud based service.
Which system will be the right one for you depends on a few factors, such as if you have existing traditional phone lines you want to keep, if you are locked into an existing contract that you don't want to pay a penalty to cancel, and how you use your phone system.
Getting the right system is certainly about features, which will help you run a more efficient business, and pricing, but it's also about the type of phone provider connections you have or are about to get. IP is the latest best phone technology, with Voice over IP being a way to connect over the Internet, but there are systems that can accept both regular phone lines and VoIP connections, saving phone costs while delivering all the benefits that the latest technology offers. Some systems use an open source Asterisk software which brings down costs without sacrificing features and can be great choices for those that have networking skills and can manage these systems themselves. Other more traditional style PBX systems offer lots of features and once installed can stay without the need for changes for quite some time. Choices do exist, as there is no one system that is good for everyone.
Information on different types of small business phone systems.
---
---
Reasons to consider a cloud based phone service for your business.
Some companies are ideal candidates for business VoIP. They would include the types of businesses where communication with customers plays a highly important role function, businesses that make lots of calls, and ones that make larger amounts of International calls. New companies just starting should consider a VoIP service, especially where large Internet services are reasonably priced.
---
7 Reasons Why Replacing an old PBX with Hosted VoIP is the Right Choice
Get a free phone system quote. Free information from a professional telecom business phone system provider.
Not every business is ideal for hosted VoIP. VoIP services are dependent on robust stable connections with enough bandwidth where the voice quality won't be affected and infrastructure (cabling) that is not out dated. So, if bandwidth or your network is already an issue with slow data connections, then without an increase correcting those issues getting VoIP could be disastrous.
Looking for the Right Business Phone System for your company? If you would like a Professional to help guide you and Provide a Competitive Quote for the System that's right for you, use the questionnaire below: