Our Top Picks for the Best Cheap VoIP Phone Service Plans
The best 6 business phone provider's lowest cost plans that get the job done.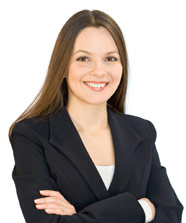 The best cheap VoIP service providers each deliver outstanding integrated communication platforms employing multiple communication channels. They also merge tools to allow small teams to collaborate effectively, saving time and resources. Our pick of the top providers most basic low-cost plans includes impressive feature-sets, and a variety of valuable tools for a decidedly small business.
Predominately tailored for very small businesses, these multi-channel virtual phone providers understand that entrepreneurs, start-ups, and small teams routinely use their smart phones. Therefore, these plans combine professional PBX phone system features to manage business calls using an app that you download onto your phone. The tendency for remote work is increasing. More companies are relying on shared, virtual phone numbers that work from anywhere, not just in the office. Some providers also include a desktop app in their most affordable plans. And a few offer starter plans that can be used employing a variety of devices, including a SIP desk phone. None of them require any new hardware, if that is your preference.
Here are the top 6 virtual phone services for a powerful cost-effective communications solution.
MightyCall's Small team manages calls, texts, and contacts for $30/mo. for two users.

The app can be used with any internet-powered device; PCs, cell phones, tablets, and IP desk phones.
The Small Team plan is $30./mo. for two users ($15./mo./user) and comes with two numbers, 500 minutes and 100 texts.
---

Openphone's Standard Plan is $17/user monthly or $13 when paid annually.

The app can be installed on both desktops and mobile phones.
The standard plan includes one local or toll-free number per user with unlimited calling and text to US and Canadian numbers.
---
Grasshopper offers a Solo Plan for $31 paid monthly.

The Grasshopper app installs on your cell phone.
The Solo plan includes one local number or toll-free number, three extensions, and unlimited users.
---

For Basic users Phone.com's plan is $14.99/mo./user monthly or $11.99 billed annually.

Both web-based and mobile apps are included for basic users with 50 standard voice features.
The basic user plan includes one phone number per account and includes 500 "pooled" minutes and 1000 "pooled" texts per user.*
---
Unitel Voice has a Start-UP plan for $9.99/mo. that includes three users.

The app installs on mobile phones for the Start-up plan.
The Start-up plan includes one local or toll-free number with 500 minutes.
---

VirtualPBX offers a Starter Plan for $9/user paid monthly.

The Starter plan supports forwarding calls to an existing cell phone or a landline service.
The Starter plan includes one local number per user with unlimited incoming calls within the US, Canada, and Mexico.
---
---
Keeping with transparency; when visitors purchase services discussed on our site through onsite affiliate links or ads, we might then earn affiliate commissions which helps with our endeavors. Some providers we recommend have no affiliation. We qualify services, providers and equipment based on use, stability, features, user satisfaction and value regardless of any affiliation.