Best On-Premise IP-PBX Business Phones Systems, that are based on Asterisk®
Top two Asterisk based IP-PBX UC Appliance Manufacturers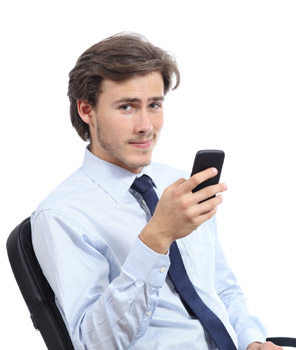 Our criteria for selecting the two best on-premise Asterisk based IP-PBX systems included factors such as the initial expense, as well as the total cost of ownership. An easy to use GUI with built-in how-to help and user friendly configuration were equally important considerations for those that want to install and manage themselves.
NOTE: Both the Grandstream UCM6200 series and Sangoma's PBXact and FreePBX appliances remain today two top expandable on premise IP-PBX solutions. Both manufacturers continue delivering outstanding systems for users who demand robust solutions without extra license fees.
We focused on features, reliability, ease of installation and the ability for self-management and administration. Important factors comprised the ability to expand the system without any license fees and available support from online communities and the manufacturer. Gaining the ability to have capable IT personnel manage the voice side of the LAN, as well as the rest of the network reduces costs.
The ability to utilize many of the available SIP phones on the market and not be married to any particular phone was another significant condition. Although the first choice with a new installation is to include phones from the same manufacturer. Using tested hardware makes for easy installation, a more reliable feature set without hiccups and importantly reliable and straightforward support from the manufacturer. However, many companies may want the options to use other SIP based phones like Polycom, Yealink, or other popular open standard SIP-based IP phones that use open standards.
Lastly, too many times an effective affordable system comes along from a PBX company only to be discontinued. With many changes occurring in the telecom industry, both of our top PBX manufacturers are recognized in the industry for an impressive product line and financial stability.
Recent events have required many companies to initiate changes in work conditions for social distancing. As managers wade through all the complexities of establishing operations managing remote employees, it quickly becomes apparent for the need of the right phone system. The most effective IP-PBX system is one that is both capable and can be rapidly expanded without license fees. Both of our top two PBX solutions are outstanding systems for utilizing remote workers.
Our initial article has been updated with a recent look at both the Grandstream UCM6200 series and Sangoma's PBXact and FreePBX on premise PBX appliances. Since our original recommendations these systems remain top choices for companies who demand a robust in house manageable solution. Keeping with our initial criteria they continue to deliver effective affordable solutions.
Proven to have staying power, Grandstream and Sangoma both have established business models. Offering a line of networking products including their own SIP compliant IP telephones.
1 - Grandstream UCM IP-PBX Systems- UCM6200 Series and the UCM6510
Grandstream UCM 6200 Series IP-PBX Appliance

Grandstream's Asterisk based UCM6200 IP-PBX series is unquestionably carefully designed to be a centralized communications solution. Many businesses require communication voice, video, data, or mobility under one on-premise server. Employing one common network for multiple endpoints, including video conferencing, video surveillance and facility access management makes life easier for admin and reduces overall costs and network issues.
From the very beginning incorporating a straight forward installation process all the way through to management of the system, Grandstream offers not only a very intuitive GUI, but endpoint products that take the guess work out of compatibility. Zero Config provisioning of Grandstream SIP endpoints. Users have access to direct support from Grandstream, including a large number of how-to videos and documentation and an active online support community.
The 6200 series appliances offer a feature set that is as robust and stable as any IP-PBX on the market. Using a flavor Asterisk on Linux reduces development costs and allows for lower pricing. The systems have been hardened by Grandstream's design team using thorough testing for stability across a multitude of conditions. The UCM62xx series IP-PBX appliances deliver enterprise-grade features without any licensing fees, costs-per-feature or recurring fees. For those that want a robust VoIP only appliance the UCM6200 series offers easy SIP trunk configuration for connecting up to SIP providers and Peer to Peer connectivity. For more about the advantages and cost savings of SIP Trunks. Sip Trunks Explained
The UCM6200 series includes the UCM6202, UCM204 and UCM6208, each defined by the number of FXO ports, two, four or eight.
A quick look under the hood.
Each appliance operates with a dual-core 1GHz processor, 1GB of RAM and 4GB of flash memory that can support up to 800 users and 50 SIP accounts.
The UCM6202 IP supports up to 50 concurrent SIP calls and up to 25 WebRTC calls. The UCM6208 IP PBX supports up to 100 concurrent SIP calls and up to 50 WebRTC calls. WebRTC (Web Real Time Communications) is an award winning API that allows users to perform voice and video calls through a web browser.
Grandstream UCM 6510 Series IP-PBX Appliance
a quick look under the hood.
Quad-core 1GHz Cortex A9 processor, 1GB DDR3 Ram and 32GB of flash memory that can support up to 2000 SIP endpoint registrations, up to 200 concurrent calls and up to 64 conference attendees.
1 Integrated T1/E1/J1 (PRI) interface, 2PSTN trunk FXO ports, 2 analog telephone/Fax FXS ports.
Some of the prime features Grandstream has incorporated into their UCM appliances:
Multiple configurable call queues, automatic call distribution (ACD) based on agent skills/availability/busy
level, in-queue announcement.
Up to three Conference bridges for the UCM6202/6204 allowing up to 25 simultaneous participants (PSTN or IP) or six bridges for the UCM6208 and 32 simultaneous participants.
UCM6xxx series support both registered provider SIP trunks and Peer trunks to interconnect multiple IP-PBXs. Can support up to 50 SIP trunks.
Supports up to a 5-level IVR (Interactive Voice Response).
Built-in call recordings server with recordings accessible via web user interface.
Firmware for all Grandstream products are improved and updated on a regular basis and are available without cost.
Built-in Call Detail Records (CDR) for tracking phone usage by line, date, etc.
Full Featured UC Appliance with Hotel Management app and video conferencing solutions.
Affordability comes without sacrificing quality or advanced solutions. Grandstream offers an award winning array of video conferencing solutions, video surveillance, as well as facility management and a Hotel Management application.
A truly Unified Communications solution including video and facility management.
HMobile Connect Property Management System, a software application used in the hospitality industry to automate many hotel functions such as guest booking, guest details, room services and more.
High Availability solutions.
NOTE: PbxMechanic.com is a participant in the Amazon Services LLC Associates Program, an affiliate advertising program designed to provide a means for sites to earn advertising fees by advertising and linking to products on Amazon.com. Amazon and the Amazon logo are trademarks of Amazon.com, Inc. or its affiliates.
page 2 - Best On-Premise Business IP-PBX Phone Systems Related Article: Top Rated PBX Business Phone System Brands
---