NEC Univerge SV9100 System and Telephone Guides
The Univerge SV9100 Communications Platform is a SMB with the ability to operate as an analog, digital or IP system. Designed with ease of use, this intelligent system offers a hybrid unified-communications-capable solution to deliver real-time audio and video conferencing from both desktops and devices. With NEC's InHotel application, the SV9100 establishes a complete and comprehensive Property Management System (PMS) for hospitality.
NEC Univerge SV9100 Guides
NEC SV9100 Brochure
NEC SV9100 Datasheet
NEC SV9100 Manual
NEC SV9100 Programming Manual
---
NEC Applications Add-Ons
NEC offers two applications that can be added to the SL2100 and UniVerge SV9100 systems. InGuard is a fraud protection software that monitors the system for fraudulent activities. The InHotel Suite offers the hospitality a tailored app solution to manage guests services and properties.
NEC InGuard Brochure
NEC InHotel Brochure
User Guide for SV9100 Telephones- DT410, DT430 and the DT830
NEC DT400 / DT800 Phone Brochure
NEC SV9100 Telephone User Manual
---
NEC InHotel property management system offers a practical solution for hotels. Designed precisely for the hospitality industry the application brings integrated tools for guest services and hotel property management.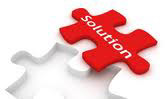 Hotels and the hospitality industry require specialized cost-effective on premise solutions. If you think it's time to upgrade your hotel/motel on-premise phone system, you'll find systems have never more capable and more affordable than now. Hospitality Phone Systems Compared
---
NEC DT400 Telephones
NEC DTZ-12D-3 DT400 12-Button Display Phone Black
NEC DTZ-12D-3 DT400 12-Button Display Phone Black (Renewed)
About NEC Corporation

NEC Corporation is a Japanese multinational technology company. Providing information technology (IT) and network solutions to both large and medium sized businesses NEC was once known as the Nippon Electric Company before re-branding in 1983. Additionally, NEC makes a phone system for small businesses that is very reasonable without sacrificing a feature set that most small businesses would want.
---
NOTE: PbxMechanic.com is a participant in the Amazon Services LLC Associates Program, an affiliate advertising program designed to provide a means for sites to earn advertising fees by advertising and linking to products on Amazon.com. Amazon and the Amazon logo are trademarks of Amazon.com, Inc or its affiliates.