BBS Telecom Phone System Manuals
The IPS phone system is a 4 telephone line and 16 extension to Analog telephone system designed for use in a small office and the home office. The IPS by BBS Telecom is simple-to-use, quick-to-install, easy-to-configure SOHO PABX system. You can download both the IPS and Plexus telephone system and user guides in PDF. You will find the Plexus Motel Telephone System manuals on our Plexus page.
BBS Telecom IPS Phone System Guides
IPS 308 and 416 Guides
IPS 308 & 416 16 & 16d Telephone User Guide
IPS 308 & 416 System Guide
IPS 308 & 416 Users Guide

Plexus Phone System and Telephone Guides
Plexus System Guide 2005
Plexus Single Line Telephone Users Guide
About BBS Telecom

BBS Telecom, Austin Texas, originally founded in 1993 designed the IPS Hybrid Key Telephone System and the Plexus Hybrid Communication System. Their expandable systems can be configured to meet a range of capacities and options of any small sized office. The IPS and the Plexus. Plexus, Plexus Key Telephone, PVT-30D, and PDT-30D Digital are registered product names used by BBS Telecom.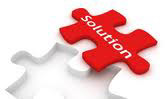 Looking to replace an old phone system? There has never been a better time. Compare Price Quotes for Business Phone Systems and Save
Simplify your research by letting us do the work for you. Business Phone Systems
---