Telekol Manuals for TVM 2000 including System Administration
If you have a Telekol system, here are the the TVM-2000 manuals including the TVM-2000 system administration manual which is good for the MiniTel-128 & TMP Version 3.95.
Telekol System Manuals For Download
TVM-2000
Telekol TVM-2000 Technical Reference Manual
Telekol TVM-2000 System Administrator & Technical Reference Manual
About Telekol Corporation

Telekol was a South Carolina, US based company started in 1989 that designed and manufactured voice/fax messaging, call processing and client based CTI systems for the small to medium size business. No longer in business, Telekol did distribute their products through distributors.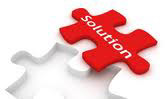 Looking to replace an old phone system? There has never been a better time. Compare Price Quotes for Business Phone Systems and Save
Simplify your research by letting us do the work for you. Business Phone Systems
---