How to Do a Factory Reset on Yealink SIP Phones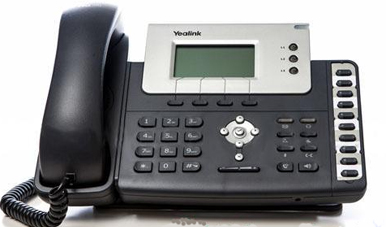 Completing a factory reset on a Yealink SIP phone restores the original configuration and in most cases defaults the password back to admin. The steps below work for most Yealink SIP phones including the following models, T20P, T22P, T26P, T28P, T32G, and T38G.
---
The phone will need to be powered up from a POE switch or a power supply to complete the operation.
NOTE: Restoring the Factory Default Settings will delete all the configuration information of the phone.
Hold down the OK Button for 10 seconds.
Next the LED screen will show a prompt Reset To Factory.
Use the OK softkey to confirm.
The display will now show Resetting Please Wait.
The LED display will next show Initializing Please Wait, which can take a minute or even two for completion. At this time, do not power off the phone.
Upon completion of the factory reset the default password is admin under advanced settings. (Menu, Settings, Advanced Settings) See below how to enter it correctly using the keypad.
---
If you are having a problem with the default password.
There could be a few reasons that after a factory reset and attempting the default password of admin it will not work. The following is the most possible explanation:
Using the keypad (23465) to simply spell out admin is not correct.
Go to Menu, then 3 for Settings, then 2 for Advanced Settings. Use the keypad to spell out admin. a then d, then m, then the four button 3 times for i, then the 6 button twice for n. Then Confirm.
---
---
NOTE: PbxMechanic.com is a participant in the Amazon Services LLC Associates Program, an affiliate advertising program designed to provide a means for sites to earn advertising fees by advertising and linking to products on Amazon.com. Amazon and the Amazon logo are trademarks of Amazon.com, Inc. or its affiliates.