Yeastar MyPBX & S Series IP-PBX Manuals and Guides for Download
Yeastar, a Chinese manufacturer of VoIP gateways offers a line of Asterisk based appliances. The MyPBX is for a small office, but they also offer the larger standard and U100/U200 series appliances. Queuemetrics and Yeastar have partnered to offer Call Center metrics (an ACD) that is ideal for an advanced feature set.
We offer for download several of the MyPBX guides.
You will also find manuals on the newer S Series PBX which is an updated version of the MyPBX and has won awards as an outstanding VoIP phone system appliance.
Yeastar offers affordable, robust small PBX appliances like the MyPBX SOHO.
Read the review and more about how the MyPBX Yeastar MyPBX SOHO Review.
---
Yeastar MyPBX Guides and Manuals & S Series IP-PBX Guides
---
Yeastar MyPBX Installation, Administration and User Guides
Yeastar MyPBX SOHO Datasheet
Yeastar MyPBX SOHO Extension Guide
Yeastar MyPBX SOHO Admin Guide
Yeastar MyPBX Standard Datasheet
Yeastar MyPBX Standard Ext User Guide
Yeastar MyPBX Standard Admin Guide
Yeastar U100 Datasheet
Yeastar U100 & U200 Install Guide
Yeastar U100 & U200 Ext User Guide
Yeastar U100 & U200 Admin Guide
Yeastar Configure w/ Grandstream Phones
---
The SMB Yeastar S100 IP PBX. A great choice for small call centers. 100 Users (expandable to 200) and 30 Concurrent Calls that can be expandable to 60. Accepts 2 E1/T1/PRI cards.
---
Yeastar S Series VoIP PBX Installation, Administration and User Guides
Yeastar S Series VoIP PBX Brochure
Yeastar S Series VoIP PBX Datasheet
Yeastar S20 VoIP PBX Installation Guide
Yeastar S50 VoIP PBX Installation Guide
Yeastar S100 VoIP PBX Install Guide
Yeastar S Series VoIP PBX Admin Guide
Yeastar S Series VoIP PBX Ext User Guide
---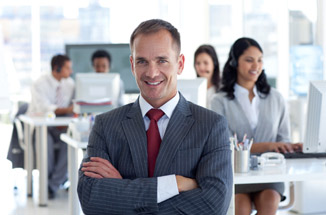 Yeastar IP PBX VoIP appliances are highly rated and offer a robust advanced feature set at very affordable pricing. They can be used effectively for hotels and hospitality with apps that are tailored for the industry. Partnering with Queuemetrics, Yeastar has leveraged their ACD for advanced Call Center metrics and combined offers an excellent solution for call centers.
For the Best price on Yeastar VoIP appliances from Trusted Sources: Yeastar PBX Appliances
---
About Yeastar

Yeastar Information Technology Co., Ltd. is a ten year old technology company located in Xiamen, China. With offices around the world they have offered cost effective dependable PBX and VoIP appliances with multi-language capabilities. They have been expanding their global footprint and are now pursuing a larger presence in the North American market. Their PBX appliances can be used with most SIP phones, however they match exceptionally well with Yealink SIP phones and make a complete robust affordable phone system that is easy to install.
NOTE: PbxMechanic.com is a participant in the Amazon Services LLC Associates Program, an affiliate advertising program designed to provide a means for sites to earn advertising fees by advertising and linking to products on Amazon.com. Amazon and the Amazon logo are trademarks of Amazon.com, Inc or its affiliates.
---