Contact Center Solutions That Increase Results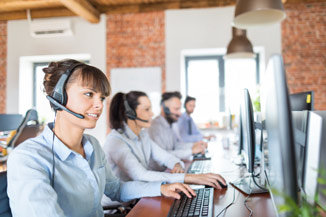 An established goal of all call center business models is to be efficient and produce positive results for the company. Those results could be gaining new customers and sales or taking care of existing customers in a fast and efficient manner. It is well known throughout many different types of businesses that consumers have moved to a competitor as a direct result of poor customer service. And a significant percentage of customers state that a short hold time when calling would make them likely to do business with a company again. It's not a secret that a properly designed successful call center is an integral part of a profitable business.
Fast and Easy. Answer a few Straight-forward questions and connect up with a Contact Center professional.
Companies considering adding advanced call center features as part of a solution to their existing phone system should utilize a telecom professional. Preferably one who has business telephony and unified communications experience.
Regardless if considering a complete new call center solution or adding an ACD package to enhance your existing PBX, working with a professional who offers guidance can save time and expense.
There are excellent solutions available. Getting the right one easily requires guidance and advice from professionals who know the answers.
Take three minutes and answer a few questions for a tailored solution that meets your requirements. Fast, easy and convenient; save time, money and aggravation.
---
Those companies that are looking for a cloud contact solution should seek a provider that offer call center features. Start by comparing feature sets with business needs, so that a package can be as cost effective as possible. Call center operations choosing a cloud based solution can be up and running in practically no time at all. Some companies will find a cloud based solution remains a best choice, as explained here: Cloud Based Call Center
A specific must have feature for one company may not even be something desired in another company. ACD packages (Call Center Software) come in many variations in both capabilities and costs.
Achieving the appropriate virtual cloud PBX solution for one company is practically guaranteed not to be the same solution for another. That's because each company has its own requirements that depend on existing applications which are critical to their business. Specific must have features for one company may not be desired for another. Getting the right contact center software that's scalable with the necessary features takes some understanding and experience.
Computer Telephony Integration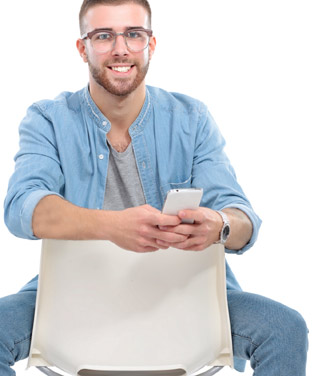 CTI is what brings together the computer apps and the telephone system. It allows the pieces to work together (Unified Communications) so that calls can be made or answered by your computer with Customer Relationship Management (CRM) software. Instant screen pops bringing up the customer's information is a great time saver. Other apps that display call center statistics so agents can get a handle on call volume, call wait times and other pertinent information is furthermore a big efficiency driver.
Types of Useful Call Center Software That Maximize Efficiencies
ACD – Automatic Call Distribution (aka Distributor)
An ACD is what handles incoming calls (also contacts) so that they are intelligently distributed to the correct end agent or "place". That place could be voicemail, an IVR that offers meaningful information, or a place in a queue that results in an automatic call back. IVRs can administer high call volumes ensuring the call gets to the most skilled agent.
Multi-channel contact solutions allow customers to engage agents from different communication platforms, like voice, email, chat, IM and social.

Knowing where a call should be routed using an IVR before anyone actually answers the call saves large volume call centers an enormous amount of time and expense. A properly designed ACD package can offer multiple queues where each queue delivers specific types of calls to certain agents based on their expertise or availability. By delivering a call appropriately call times are decreased and customer satisfaction is increased.
Intelligent Callback or Virtual Queue
ACD packages that incorporate an automatic call back feature allows callers to select the call-back option. Instead of having to wait on the phone, they are placed in a virtual position in the queue. When their position comes to the front an automated outbound call will be made to connect with the caller who will then be connected directly with an agent. The advantage to the company is a reduced abandon rate. Greater amounts of repeat calling by callers who cannot wait on the phone always results in lower customer satisfaction.
IVR - Interactive Voice Response
An IVR remains a fundamental part of any good call center technology in that it allows for automated choices and phone recognition of the caller's response. An IVR system offers choices, so the caller can provide information by speaking into a phone or entering numbers on a touch-tone keypad. In doing so, they are routed to the proper person or queue. In some cases advanced IVRs will fully handle the call. For instance, some drug stores initiate a prescription refill that's generated for pick up without ever having to get the pharmacist on the phone. Well performing speech recognition software advanced significantly in the last year allowing for an extensive vocabulary and comprises one piece of advancements in AI.
CRM - Customer Relationship Management
CRM software comes in many various types, from industry specific to the well known and incredibly advanced complete products like Salesforce. A good phone system should be able to completely integrate with business software. It should allow for intuitively designed templates for agents to access the required information without taking unnecessary time to dig for it. Good CRM software provides visibility into a customer's interactions with the company allowing agents to review the record at any time.
Dialing apps that Improve Results
Click to Call
Click to Call is a type of dialer that gives agents the ability to dial a particular person or number by the click of a mouse. Click to Call solutions can be used to deliver voicemails, call transfers and three-way calling. A click-to-call dialer is computer based so does not require a phone to make calls.
Predictive Dialer
Used primarily in outbound call centers Predictive Dialing is done automatically from a list and screens out answering machines, busy numbers, no answers and disconnected numbers. At that time it will predict when the next agent will receive a call. In the United States, if someone answers, but no agent is available within 2 seconds of the person's greeting, FCC regulations consider the call "abandoned" and then requires the dialer to play a recorded message. The FCC mandates that predictive dialers abandon less than 3% of answered calls. A good Predictive Dialer should incorporate a drop call limit feature that will ensure a company does not have to worry about these compliance issues.
---