On Hold Plus Manuals for the OHP8000, OHP6000 & OHP9000.
On Hold Plus, a Music on Hold system has been a go to MOH device for some time now. They are affordable and can be completely installed and up and working quick and easily. The software, The MessageStudio allows users to create new on-hold audio content with voice and music on their own PC and then with a few mouse clicks just transfer the file directly to the USB Flash Drive. It is intuitive and easy to navigate with no learning curve required. Below you can get some of the older model devices (OHP6000, OHP7000, etc.), as well as the OHP8000 and the new OHP9000 IP.
The OHP 8000 has been chosen and installed by telecom professionals for years. Now you can get this MOH device for a fraction of its original cost to make your phone system a professionally custom tailored communications system.
On-Hold Plus Manuals
On Hold Plus OHP6000 User Manual
On Hold Plus OHP6500 User Manual
On Hold Plus OHP7000 User Manual
On Hold Plus OHP7500 User Manual
On Hold Plus 8000 Product Sheet
On Hold Plus 8000 User Manual
On Hold Plus 9000 IP User Manual
MessageStudio Quickstart Guide
MessageStudio User Manual
On Hold Plus OHP 8000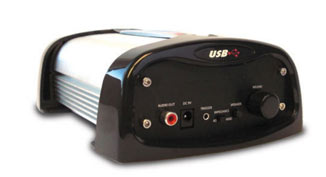 The On Hold Plus OHP 8000 UMC music or message on hold appliance is perfect for those that want to add a professional quality to your recorded messages or want to tailor messages for holidays, snow emergencies or other events. With MessageSuite software these tasks are can be done easily and without difficulty. The software runs on your computer and after creating the music or message files they are then loaded onto a USB storage drive which then gets plugged into the OHP8000 unit. Once there the OHP8000 takes care of playing the correct files through your phone system to the listener.
See why the OHP8000 is the right choice for your PBX phone system.
Review for the On Hold Plus OHP8000
Intellitouch

IntelliTouch, founded in 1988, is a SanDiego company that builds business audio hardware and software products. One of their premier products is the On-Hold Plus digital audio player which has been a popular product to add to PBX phone systems. These devices can be found and are fulfilled by Amazon.
NOTE: PbxMechanic.com is a participant in the Amazon Services LLC Associates Program, an affiliate advertising program designed to provide a means for sites to earn advertising fees by advertising and linking to products on Amazon.com. Amazon and the Amazon logo are trademarks of Amazon.com, Inc, or its affiliates.