Business PBX Phone System Differences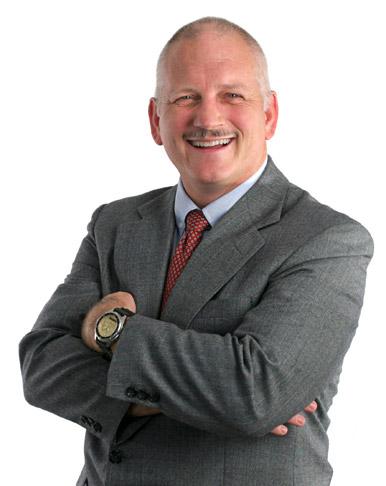 There are three primary distinctive different types of business phone systems. These distinctive types of business telephone system choices each have distinct advantages and disadvantages. In each category, Digital, IP-PBX and hosted VoIP, there are numerous choices of manufacturers, price ranges, feature sets and in the case of business host VoIP, providers.
About Digital Phone Systems
Digital systems are business phone systems that allow users to access more than one telephone line from several telephones (PBX). A particular line can be placed on hold to answer or initiate calls on other lines.
They can be bought including voicemail allowing callers to leave a message. Typically they include an auto-attendant feature- Press one for sales, two for accounting, three for the warehouse, which offers callers a choice of departments.
Some companies choose a digital phones which uses regular phone wiring system rather than pulling new cabling.
An attendant takes incoming calls and directs them to particular phones or departments, a must have feature for any business. On typical digital telephone systems, each incoming phone line appears on its own separate button. These line appearances are included on each telephone handset, allowing employees to know who is on the phone and who is not. Employees that have grown accustom to having this feature, especially in small office environments, can be reluctant to give it up. Digital desk phones are traditional legacy business phones built specifically for a particular phone system and cannot be used with other systems. Digital phone systems remain abundantly used and liked by many businesses.
Digital phone systems require every phone to be wired to the KSU. Telephone service is provided by the local telephone company.
Digital PBXs traditionally were less costly than an IP-PBX system, (although now that technology has evolved IP systems compete on price), but can still cost $2-4,000.00 for a 7 to 10 phone system with voicemail and installation. The leading advantages to users are the ease of use, durability, and the comfort of tried and more traditional technology.
Some digital phone systems provide IP technology. For example, the Avaya IP Office phone system can be digital, IP or a combination of both. Investing in upgrading to a portion of IP phones is a cost effective solution.
If the phones do their job, and the need for advanced features is not a necessity, then it's a good solid choice. Cabling also plays a part in the decision process, as digital phones can connect to existing traditional phone wiring. Additionally, most digital phone systems connect to CO lines (traditional phone company service) or a PRI, also from the local telco. This enables business owners to remain with their current telephone service.
About IP-PBX Business Phone Systems
Cabling is an important consideration. Traditional digital phones use regular phone lines. IP phones use Ethernet.
An IP-PBX business phone system is a PBX that uses IP (Internet Protocol) to deliver voice or video over a data network. They can interoperate with the normal Public Switched Telephone Network (PSTN) or through VoIP (Voice over Internet Protocol) or a combination of the two. Companies who use IP can manage the LAN network and enjoy the benefits of a single network for voice and data. This leads to cost savings, greater mobility, and increased redundancy. Most voice is currently moving to IP and an IP-PBX takes advantage of advanced technology, an improvement over more traditional digital PBX systems. Usually more costly than a key styled or digital phone system, an IP-PBX is substantially a more advanced system with later technology and more advanced features sets.
Recently Companies Find the Need to Allow Employees to Work from Home
Currently companies have discovered the importance of remote communications. Social distancing has demanded many business owners provide ways to allow employees to work from home. VoIP capable phone systems include technology for employees to connect from remote locations. Cloud based PBX services provides companies distinct communication advantages. There are many components to consider when creating efficient dispersed work environments. Hosted PBX providers have crafted efficient integrated communication platforms with security, reliability and affordability.
About a Business Hosted VoIP Business Phone System
IP phones can share the Ethernet line with a computer. However, if a phone is needed where no PC resides, then a cable will need to be pulled to that location.
Hosted VoIP or business VoIP is a business phone system where the features and switching take place off premise at the provider's location (Cloud based PBX). Instead of having a phone server/switch sitting in a closet on-premise like an IP-PBX, in a hosted VoIP business system that part of the system sits off premise miles or states away. Usually the only on premise hardware are the IP phones and a router. The signaling instead of traveling across the LAN travels from the phone in the LAN across the Internet to the provider's equipment. The features are handled remotely, as is the interoperability to the Public Switched Telephone Network.
Some of the advantages and disadvantages of each system:
Pros & Cons of Different types of Business Phone Systems
---
Phone System Information Articles you may be interested in:
Top On Premise PBX Brands Best Business Phone Systems 2021 Best Cloud PBX Companies
Best Affordable Small Business Phone System Options Which Business Hosted VoIP