Samsung OfficeServ PBX Phone System Manuals for the 7030, 7100, 7200 & 7400
Samsung made PBX systems including the Officeserv 7030 and 7100, the Officeserv 7200 and the larger enterprise Officeserv 7400. Here you are the PBX system manuals for the Samsung OfficeServ 7100, a popular PBX system, and the telephone guides for some of the telephones, as well as the manuals for the 7200 and Officeserv 7400. You will also find a manual for configuring SIP trunks on any of the OfficeServ models. We also have the older iDCS manuals including the iDCS100 and iDCS500. Samsung Electronics America ended the sale of the Samsung OfficeServ phone system products as of September, 2019. However, support for these products with refurbished equipment and service are available from phone vendors. Samsung technical support for dealers will continue until September, 2021. The last day for any warranty coverage still valid will be September, 2024.
Need more phones for your Samsung PBX system? Below you'll find excellent prices on popular iDCS phones.
Samsung OfficeServ PBX Phone System Manuals and Telephone Guides
Samsung OfficeServ 7030
OfficeServ 7030 Brochure
OfficeServ 7030 General Description
OfficeServ 7030 Installation Manual
OfficeServ 7030 System Description
OfficeServ 7030 Technical Manual
OfficeServ EasySet User Guide
Samsung OfficeServ 7100
OfficeServ 7100 General Description
OfficeServ 7100 Sales Brochure
OfficeServ 7100 Installation Manual
OfficeServ 7100 Programming Manual
OfficeServ 7100 User Instructions Guide
OfficeServ Operator Brochure
OfficeServ SoftPhone Sales Brochure
Samsung OfficeServ DS 24 Button Telephone Brochure
Samsung OfficeServ DS5000 Keyset Phone Brochure
Samsung Hospitality Admin Users Guide
Samsung Hospitality Solutions Brochure
OfficeServ SIP Trunking Manual
Samsung OfficeServ 7200
OfficeServ 7200 General Description
OfficeServ 7200 Sales Brochure
OfficeServ 7200 Installation Manual
OfficeServ 7200 Programming Manual
OfficeServ 7200 User Guide
Samsung OfficeServ 7400
OfficeServ 7400 General Description
OfficeServ 7400 Installation Manual
OfficeServ 7400 Programming Manual
OfficeServ 7400 User Instructions
Mike's PBX tips: Default passwords for Samsung OfficeServ 7100, 7200 and 7400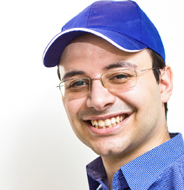 About Samsung Electronics

Samsung is a Korean conglomerate and is the world's biggest IT manufacturer. Samsung's PBX phone systems are but one part of this worldwide enterprise. Their phone systems have been solid performers as business communications systems and are sold through a dealer network. The officeServ was one of their last released systems with models that start with the Officeserv 7100 and grow to the 7200 and then the Enterprise 7400, however all OfficeServ systems are no longer being sold by Samsung America.
NOTE: PbxMechanic.com is a participant in the Amazon Services LLC Associates Program, an affiliate advertising program designed to provide a means for sites to earn advertising fees by advertising and linking to products on Amazon.com. Amazon and the Amazon logo are trademarks of Amazon.com, Inc, or its affiliates.