Phone System Guides for the Vertical Summit and Wave IP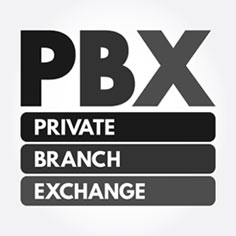 The Vertical Summit UC platform offers an IP/TDM phone system integrated with numerous business features that are capable to use both VoIP and older digital telephones. These systems represent an affordable robust option for retail, medical and hospitality. The Vertical Summit PBX has an optional hospitality guest services feature set that integrates communications with guest services for streamlined, cost-effective administration and operations. This property management app is well suited for small to medium sized hospitality establishments.
The Vertical Wave IP platform, available in the Wave IP 500 and larger 2500, delivers voice, mobile and collaboration solutions for business.
The hospitality industry requires integrated phone system solutions designed for the demands of hotel reservations and guest services. The Vertical Summit offers an affordable hospitality package specifically developed to facilitate the needs of hotel services with features like room status, wake-up calls, check in/out. To check out other well known hospitality phone systems we have selected several of the top hotel phone system choices.
Vertical Summit Guides
Vertical Summit Brochure
Vertical Summit Hospitality Suite Brochure
Vertical Summit Features
Vertical Summit/Summit 800 Administration and Programming Manual
Vertical Wave IP Guides
Vertical Wave IP Brochure
Vertical Edge 9800 IP Phones Brochure
Vertical Wave IP Edge 9800 Series Phone User Guide
Vertical Wave IP 2500 Installation Guide
Vertical IP Administration Guide
Vertical Communications, Inc.

Vertical Communications, Inc. founded in 2004, specializes in small premise-based PBX phone systems and are distributed through channel partners. Vertical Communications changed its name on January 1, 2005 from Artisoft, Inc. after acquiring Vertical Networks in September 2004. They then acquired Comdial in 2005 and Vodavi in 2006 and have made other business alliances bringing new products to market. Currently they have brought cloud service voice and applications as part of their solutions. Vertical, uniquely is a US company that both manufactures and distributes a telephone system platform. They market products throughout the US through a number of authorized resellers.
---