4 Hospitality Phone Systems for small budget Hotels.
September 26, 2023
News & Commentary Blog
affordable Phone Systems for Hotels on a budget.
The hotel phone system remains an integral part of improving room management, energy efficiency, and guest-friendly amenities. Nonetheless, too many two-star and three-star hotels are still operating old, antiquated phone systems.
However, that is rapidly changing as hoteliers are discovering several affordable hospitality phone systems that won't exceed their budget. Managers that update the hotel's phone system repeatedly experience improvements in customer ratings, increasing occupancy rates and revenues.
The following four affordable hotel phone systems each integrate with existing equipment and applications and incorporate advanced technology, enabling hotels to offer customers outstanding multi-channel support and personalized communication.
MiVoice Office 400 hospitality package, a cost-effective cloud-based or on-premise solution. It incorporates flexibility to streamline workflows, reduce staff workloads, and deliver services more efficiently.
Grandstream UCM6300, an easy-to-manage hybrid communication platform for hospitality businesses of all sizes. Great for a small hotel looking to build out a unified communication system.
3CX PBX with Hotel Module is affordable open-standards software optimized for internal and guest-to-front-desk communication that integrates with several existing IP phones.
Yeastar P-series IP-PBX integrates an embedded PMS (Property Management Systems) interface that's compatible with a majority of hotel phones. It streamlines hotel internal and guest-to-front-desk communications and other hospitality-centric components improving operations.
Take this opportunity to read more about these four hotel phone systems and how to advance your present phone system.
Four Affordable Small Hotel Phone Systems
---

---
Articles that may be of interest to you: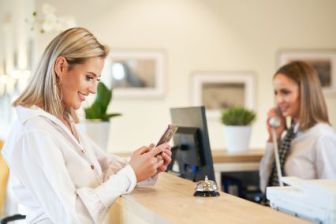 Small Hotel Owners; Four Affordable Hotel Phone Systems.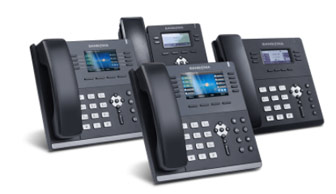 Currently there are many outstanding reconditioned On-premise PBX Systems that are available from telecom vendors. And businesses are reaping the savings.